Oropharyngeal Airway - How to use
2023-05-24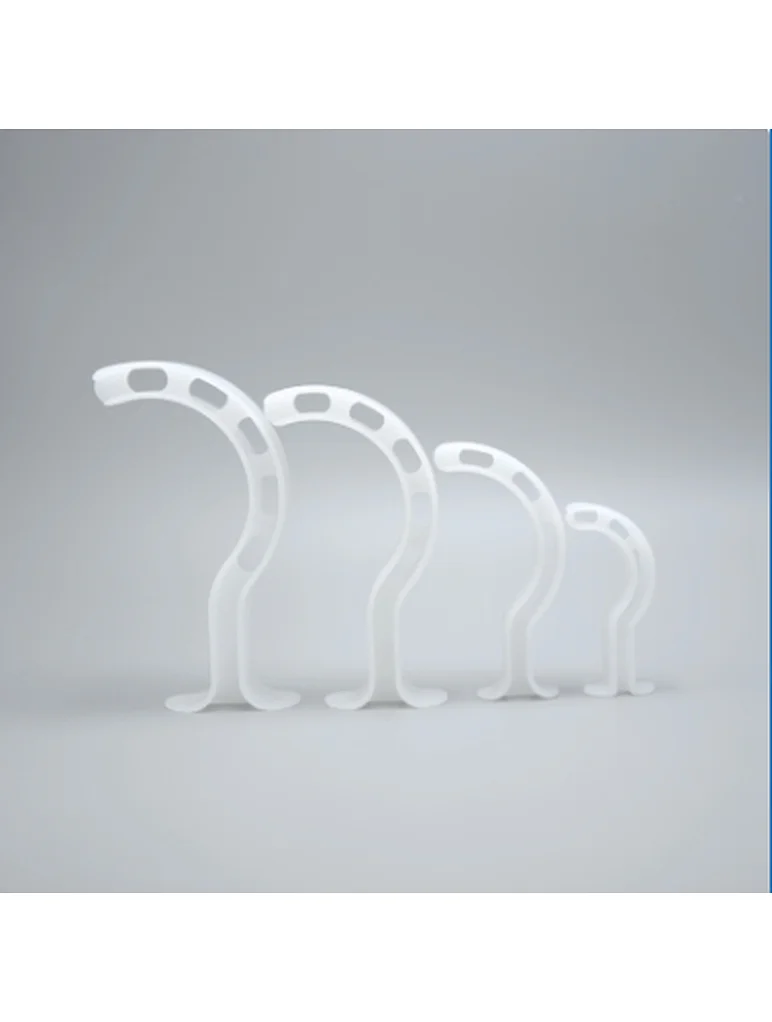 What equipment does Oropharyngeal Airway need to be used with
When using an oropharyngeal airway, several pieces of equipment may be necessary to ensure its safe and effective use. Here are some of the common equipment items used in conjunction with oropharyngeal airways:
- Personal Protective Equipment (PPE): Healthcare providers should wear appropriate PPE, such as gloves, a face mask, and eye protection, to prevent the transmission of infections or exposure to bodily fluids.
- Tongue depression: A tongue depression or a similar instrument may be used to hold down the patient's tongue during the insertion of the oropharyngeal airway. This helps to create a clear pathway for insertion and reduces the risk of injury.
- Lubricant: A water-soluble lubricant, such as sterile gel or lubricating jelly, is often used to lubricate the oropharyngeal airway before insertion. This facilitates smooth and comfortable placement of the airway.
- Suction equipment: Suction equipment, such as a suction catheter or portable suction device, should be readily available to clear any secrets or obstructions from the patient's mouth and airway before and after inserting the oropharyngeal airway.
- Oxygen delivery system: Depending on the patient's condition, an oxygen delivery system may be necessary to provide supplemental oxygen during airway management. This can include oxygen masks, nasal cannulas, or other oxygen delivery devices.
- Bag-mask ventilation device: In situations where assisted ventilation is required, a bag-mask ventilation device, also known as an Ambu bag or manual resuscitator, may be used along with the oropharyngeal airway to provide positive pressure ventilation.
- Monitoring equipment: Monitoring devices, such as pulse oximeters, capnography monitors, or cardiac monitors, may be used to assess the patient's oxygenation, ventilation, and cardiac status during airway management.
It's important to have these equipment items readily available and in working order when using an oropharyngeal airway to ensure the safety and effectiveness of the procedure. Healthcare professionals trained in airway management should be familiar with the appropriate use of these tools and their maintenance.
How to use Oropharyngeal Airway
Using an oropharyngeal airway (OPA) requires proper technique and caution to ensure safe and effective insertion. Here are the general steps for using an oropharyngeal airway:
- Prepare the patient and equipment:
Explain the procedure to the patient if conscious, ensuring their cooperation.
Gather the necessary equipment, including the appropriate size of oropharyngeal airway, lubricant, suction equipment, and personal protective equipment (PPE).
Ensure proper hand hygiene and wear gloves and other PPE as needed.
- Select the appropriate size:
Choose the correct size of oropharyngeal airway based on the patient's anatomy. Typically, the flange should reach the corner of the mouth or align with the earlobe.
To determine the appropriate size, you can use anatomical landmarks such as the corner of the mouth or measure from the corner of the mouth to the angle of the jaw.
- Lubricate the oropharyngeal airway:
Apply a water-soluble lubricant, such as sterile gel or lubricating jelly, to the curved end of the oropharyngeal airway. This facilitates smooth insertion and reduces discomfort.
- Position the patient:
Place the patient in a supine position with the head in a neutral alignment.
Consider using a tongue depressor or similar instrument to hold down the patient's tongue, creating a clear pathway for the insertion of the oropharyngeal airway.
- Insert the oropharyngeal airway:
Hold the oropharyngeal airway with the curved end facing the roof of the mouth and the flange facing outward.
Gently insert the airway into the patient's mouth, following the natural curvature of the tongue.
Advance the oropharyngeal airway along the tongue until the flange rests against the patient's lips or teeth, preventing further insertion.
Do not force the airway if encountering resistance or obstruction. Remove it and consider alternative airway management techniques.
- Confirm placement and secure:
Ensure that the oropharyngeal airway is positioned properly, with the flange resting against the patient's lips or teeth and the curved part extending along the tongue.
Check for adequate airflow and ventilation by observing chest rise and fall, and auscultating breath sounds.
- Monitor and manage the airway:
Regularly monitor the patient's airway, breathing, and oxygenation during the use of the oropharyngeal airway.
Maintain proper suction as needed to clear secrets or obstructions.
Adjust or remove the oropharyngeal airway if there are signs of airway compromise or if the patient regains consciousness and demonstrates an intact gag reflex.
It's essential to note that the above steps provide a general guideline for using an oropharyngeal airway. Proper training, experience, and adherence to local protocols and guidelines are crucial for the safe and effective use of any airway management technique. Healthcare professional s trained in airway management should be consulted for specific instructions and techniques applicable to individual patient cases.
Risks and precautions of using Oropharyngeal Airway
While oropharyngeal airways (OPAs) are valuable tools in airway management, there are certain risks and precautions to be aware of. It is important to consider these factors to ensure the safe and appropriate use of OPAs. Here are some risks and precautions associated with using Oropharyngeal airways:
- Gag reflex and potential complications: Conscious or semiconscious patients with an intact gag reflex may experience discomfort, vomiting, or aspiration when an oropharyngeal airway is inserted. Therefore, OPAs should be used with caution in such patients, and alter ative airway management techniques should be considered .
- Airway trauma: Improper insertion or excessive force during insertion can lead to trauma to the soft tissues of the oral cavity, tongue, or pharynx. Care should be taken to insert the oropharyngeal airway gently and without causing injury.
- Epistaxis (nosebleeds): Insertion of an oropharyngeal airway, particularly in patients with nasal congestion or underlying nasal pathology, may cause epistaxis or nasal bleeding. Alternative airway management methods, such as nasopharyngeal airways , should be considered in such cases.
- Obstruction or displacement: In rare instances, an oropharyngeal airway may become dislodged, causing partial or complete obstruction of the airway. Frequent monitoring and assessment of the patient's airway are essential to identify any complications promptly.
- Risk of infection: If the oropharyngeal airway is not adequately cleaned and sterilized between uses or if a contaminated airway is used, there is a risk of infection. Following proper cleaning and sterilization protocols or using single-use disposable OPAs can help min imize this risk.
- Inappropriate sizing: Using an improperly sized oropharyngeal airway can lead to ineffective airway management or potential complications. It is important to select the appropriate size based on the patient's anatomy, taking into consideration factors such as the distance from the corner of the mouth to the angle of the jaw.
- Contraindications: There are specific situations where oropharyngeal airways should be avoided, such as in conscious patients with an intact gag reflex, suspected or known upper airway trauma or obstruction, history of temporomandibular joint dysfunction or injury, or suspected or confirmed basilar skull fracture. airway management techniques should be utilized in these cases.
To mitigate these risks and ensure the safe use of oropharyngeal airways, healthcare professionals trained in airway management should carefully assess each patient's condition, consider the benefits and potential complications, and select the most appropriate airway manage ment technique based on individual circumstances.
It is important to follow local protocols, guidelines, and institutional policies when using oropharyngeal airways to ensure patient safety and optimize outcomes.
Following are our quality tracheostomy tubes for your reference.
Oropharyngeal Airway Guedel Type Color Coded Smooth Integrated Design Disposable Medical Grade PVC
Oropharyngeal Airway Berman Type Disposable Atraumatic One Piece Design Medical Grade PVC