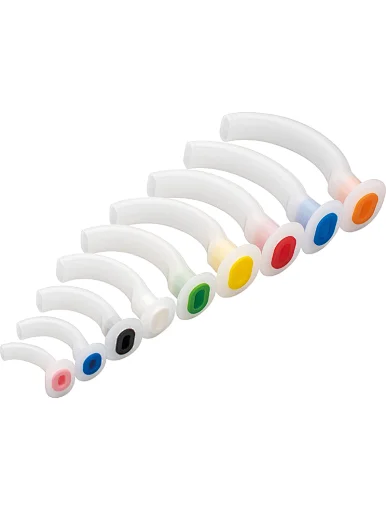 Oropharyngeal Airway Guedel Type Color Coded Smooth Integrated Design Disposable Medical Grade PVC
- Medical grade PE

- Size: 40mm~120mm

- Color coded.

- EO sterile

- Shelf-time: 5 years
---
Guedel airway is a rigid plastic tube which sits along top of the mouth and ends at the base of tongue (an adjunct to help keep airway open). An oxygen mask or bag mask

Ventilation can be applied over the top if needed.
 Features 
---
- Smooth integrated design for patient comfort and safety.

- Color-coded bite block is designed for easy identification and to prevent biting down so that can avoid blocking airway.
 Cautions 
---
- Check for clear airflow passage prior to use.
 Package 
---
- Individual pack
---
| | | |
| --- | --- | --- |
| REF | Size | Color |
| EL061001-#000 | 40mm | pink |
| EL061001-#00 | 50mm | Blue |
| EL061001-#0 | 60mm | Black |
| EL061001-#1 | 70mm | White |
| EL061001-#2 | 80mm | Green |
| EL061001-#3 | 90mm | Yellow |
| EL061001-#4 | 100mm | Red |
| EL061001-#5 | 110mm | Orange |
| EL061001-#6 | 120mm | Purple |
 Certifications 
---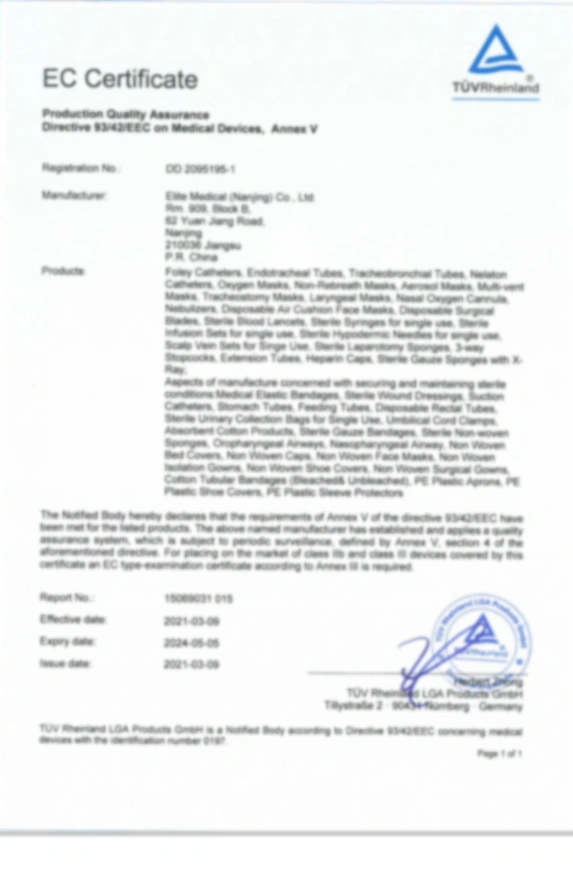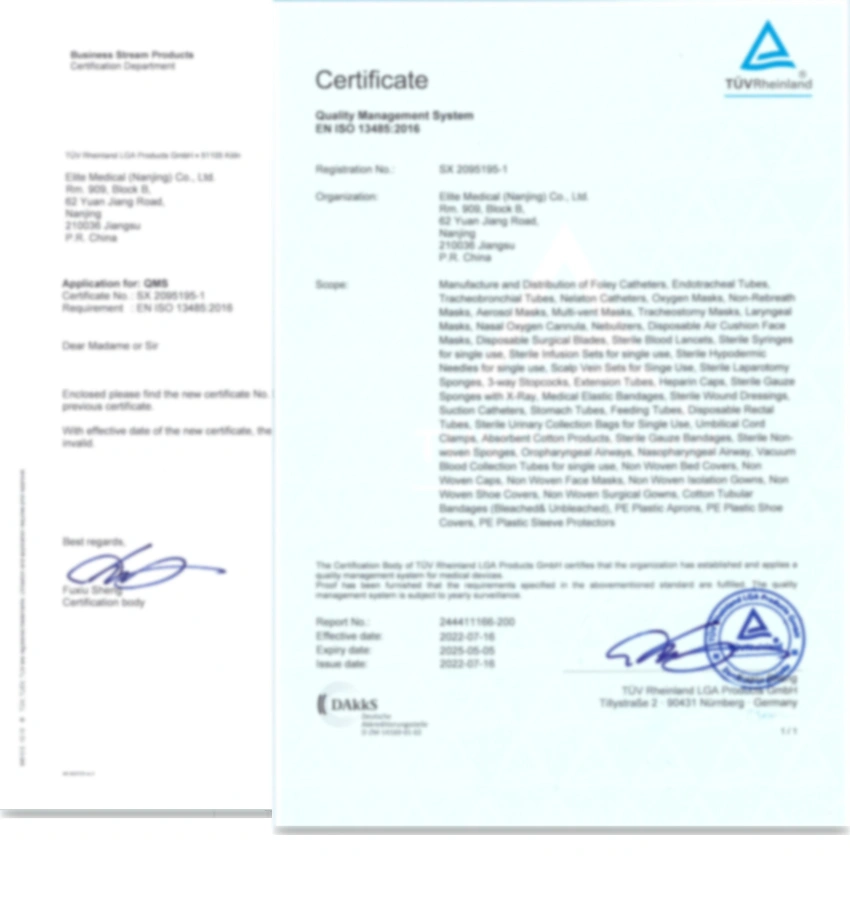 ​​​​​