SUCTION CATHETERSTAND-OUT FEATURES OF TRACHEOSTOMY MASKS YOU SHOULD KNOW
2023-06-29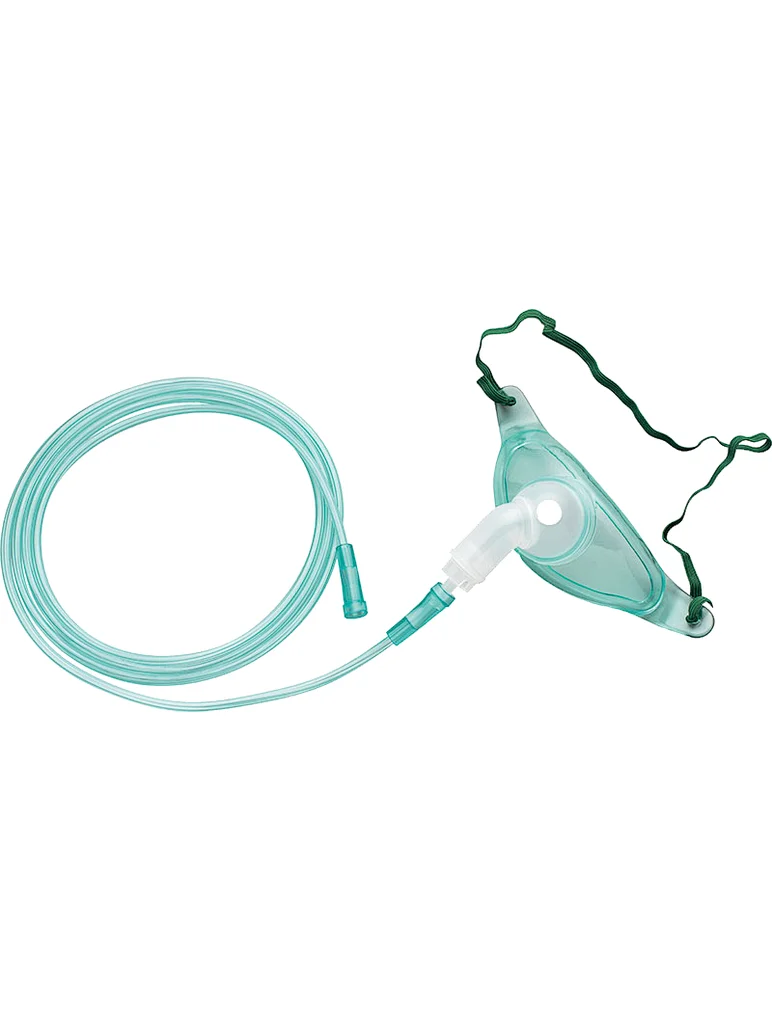 Tracheostomy Masks: Stand-Out Features You Should Know
A tracheostomy is a surgical procedure that involves creating an opening, known as a stoma, in the front of the neck to allow direct access to the trachea. This procedure is often performed to aid in breathing for individuals with respiratory conditions or those who have difficulty breathing through their nose or mouth. Tracheostomy masks are essential devices used to deliver oxygen or provide ventilation directly to the tracheostomy site. These masks offer several stand-out features that are crucial for their effective and safe usage. In this passage, we will explore some of the key features you should know about tracheostomy masks.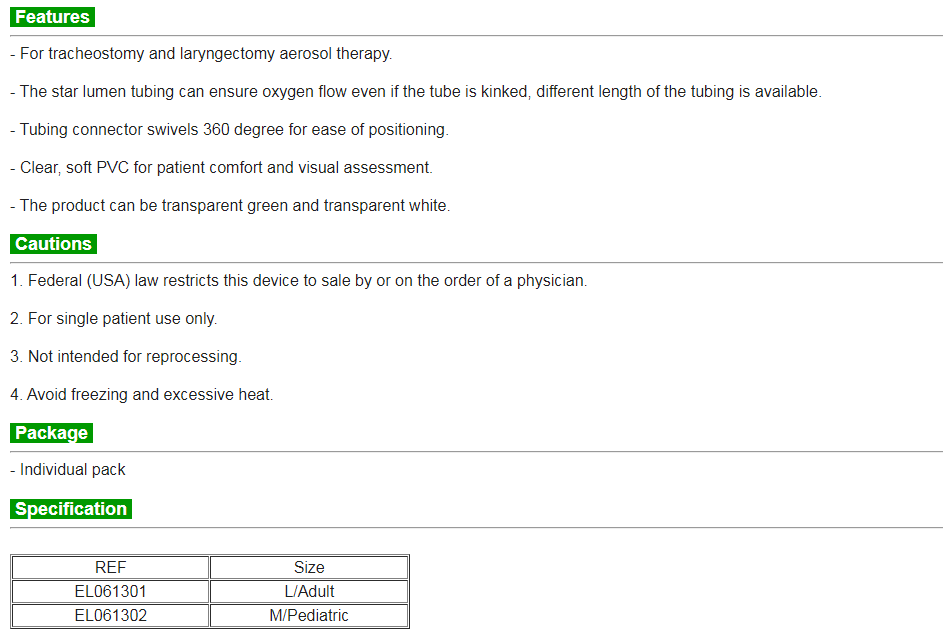 Customizable Fit: Tracheostomy masks are designed to provide a secure and customized fit for each patient. The masks typically come with adjustable headgear straps that can be tailored to fit various head sizes and shapes. This feature ensures that the mask stays in place during use, preventing air leakage and promoting optimal oxygen delivery or ventilation.

Clear Construction: Most tracheostomy masks have a clear construction, allowing healthcare providers to monitor the patient's stoma and observe any potential issues or complications. The transparency of the mask enables easy visualization of the stoma site, facilitating proper cleaning, suctioning, and assessment.

Oxygen Delivery Ports: Tracheostomy masks are equipped with oxygen delivery ports that allow the attachment of oxygen tubing. These ports enable the delivery of supplemental oxygen directly to the tracheostomy site, ensuring adequate oxygenation for patients who require it. The oxygen flow can be adjusted based on the patient's needs, providing precise control over the oxygen concentration delivered.

Ventilation Capability: Some tracheostomy masks are designed to facilitate mechanical ventilation for patients who require assisted breathing. These masks feature ventilation ports that allow for the connection of ventilator circuits or bag-valve-mask devices. This feature ensures efficient ventilation support, particularly in critical care settings or during emergency situations.

Swivel Connector: Tracheostomy masks often come with a swivel connector at the base of the mask. This connector allows for easy rotation and movement of the tubing, minimizing strain on the patient's neck and ensuring optimal positioning of the mask. The swivel connector also prevents the tubing from becoming tangled or twisted during use, enhancing patient comfort and convenience.

Soft Cushioning: To enhance patient comfort, tracheostomy masks are often equipped with soft cushioning around the mask edges. This cushioning reduces the risk of pressure sores or skin irritation that may occur with prolonged use. The soft padding also helps to create an effective seal around the stoma site, preventing air leaks and optimizing oxygen delivery or ventilation.

Anti-Asphyxia Valve: An important safety feature of tracheostomy masks is the anti-asphyxia valve. This valve allows the patient to breathe room air in case of an oxygen supply failure or disconnection. It prevents the patient from suffocating by diverting the airflow from the tracheostomy site to the surrounding atmosphere, ensuring continuous respiratory support even during unexpected equipment malfunctions.

Easy Cleaning and Maintenance: Tracheostomy masks are designed for easy cleaning and maintenance to promote infection control. They are usually made of durable materials that can withstand frequent disinfection and sterilization procedures. Additionally, the masks often have detachable components that can be removed for thorough cleaning, ensuring proper hygiene and preventing the buildup of contaminants.
In conclusion, tracheostomy masks offer a range of stand-out features that are vital for effective respiratory support and patient comfort. From customizable fit and clear construction to oxygen delivery ports and ventilation capabilities, these masks are designed with the specific needs of tracheostomy patients in mind. The inclusion of features such as swivel connectors, soft cushioning, anti-asphyxia valves, and easy cleaning options further enhances the safety, convenience, and usability of these essential devices. By understanding the standout features of tracheostomy masks, healthcare providers can ensure optimal care and support for patients requiring tracheostomy interventions.