the advantages of Endotracheal tube
2023-06-29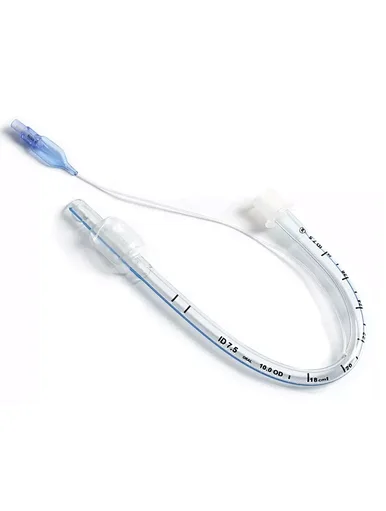 Advantages of Endotracheal Tube: Enhancing Respiratory Support and Patient Care
Introduction: The endotracheal tube (ETT) is a vital medical device used in various clinical settings to provide respiratory support and maintain airway patency in critically ill patients. This slender tube, typically made of flexible plastic or silicone, is inserted through the mouth or nose into the trachea, ensuring efficient ventilation and oxygenation. In this passage, we will explore the numerous advantages of endotracheal tubes, highlighting their contribution to improved patient care and positive clinical outcomes.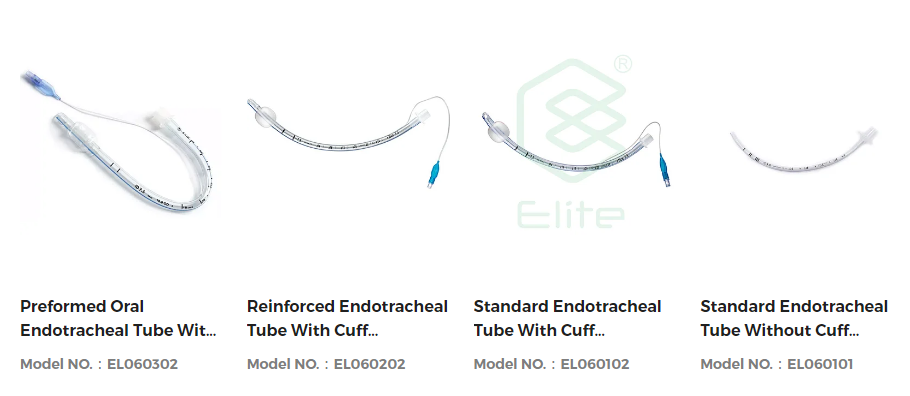 Precise Airway Management: One of the primary advantages of endotracheal tubes is their ability to offer precise airway management. By directly accessing the trachea, these tubes facilitate the delivery of oxygen and controlled ventilation, making them indispensable in critical care scenarios such as surgeries, trauma cases, and respiratory distress. The ETT's accurate placement ensures minimal air leakage and enables healthcare professionals to maintain optimal oxygenation levels in patients.

Effective Suctioning and Secretion Management: Endotracheal tubes provide a direct pathway for suctioning and managing pulmonary secretions, a crucial aspect of respiratory care. By effectively removing accumulated secretions, the ETT minimizes the risk of complications such as aspiration pneumonia and atelectasis. Additionally, the ETT's design allows for the administration of nebulized medications, enabling targeted treatment for specific respiratory conditions.

Facilitation of Mechanical Ventilation: In cases where patients require mechanical ventilation, endotracheal tubes play a pivotal role. These tubes are compatible with various ventilator systems and allow healthcare providers to deliver positive pressure ventilation directly to the patient's lungs. By maintaining proper lung inflation and promoting efficient gas exchange, the ETT aids in the management of respiratory failure, acute respiratory distress syndrome (ARDS), and other critical conditions.

Enhanced Monitoring and Assessment: Endotracheal tubes often feature an inflation cuff, positioned just above the tracheal opening, which serves multiple purposes. Firstly, the cuff provides a secure seal, preventing the leakage of air and reducing the risk of ventilator-associated pneumonia. Secondly, it allows for continuous monitoring of airway pressure, facilitating prompt detection of potential complications such as airway obstruction or tube dislodgment. The cuff can be inflated or deflated as needed, providing flexibility in adjusting ventilation parameters.

Emergency Airway Access: During emergencies, securing a patient's airway swiftly and effectively is of utmost importance. Endotracheal tubes offer rapid and reliable access to the trachea, allowing healthcare professionals to establish a secure airway and initiate life-saving interventions promptly. This advantage is particularly crucial in situations where airway compromise or respiratory distress is imminent, such as in cases of severe allergic reactions, trauma, or cardiac arrest.

Compatibility with Diagnostic Procedures: Endotracheal tubes are compatible with various diagnostic procedures, including bronchoscopy, bronchoalveolar lavage, and lung biopsies. Their presence in the trachea facilitates easy access to the lower respiratory tract, enabling clinicians to visualize and sample lung tissue directly. This compatibility enhances diagnostic accuracy, aids in the identification of pulmonary conditions, and contributes to the formulation of appropriate treatment plans.
Conclusion: Endotracheal tubes offer numerous advantages in the realm of respiratory care, contributing significantly to improved patient outcomes and enhanced clinical management. Their ability to facilitate precise airway management, effective secretion management, and mechanical ventilation makes them an indispensable tool in critical care settings. Additionally, their role in emergency airway access and compatibility with diagnostic procedures further highlights the importance of endotracheal tubes in modern healthcare. By harnessing the advantages of endotracheal tubes, healthcare professionals can provide optimal respiratory support, ensuring the well-being of their patients.