STAND-OUT FEATURES OF SUCTION CATHETER YOU SHOULD KNOW
2023-06-29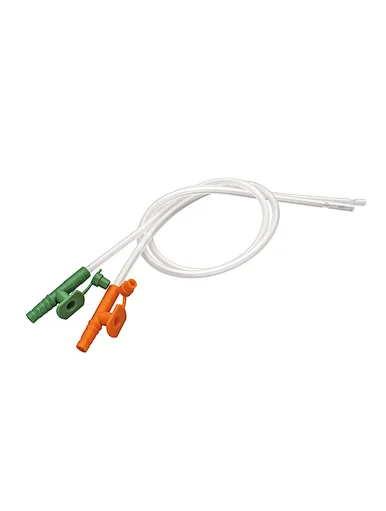 Suction catheters are vital medical devices used in a wide range of healthcare settings to remove secretions and fluids from the airways of patients. These flexible tubes play a critical role in maintaining respiratory function and ensuring patient comfort. While suction catheters may appear simple in design, they possess several standout features that healthcare professionals should be aware of to effectively and safely perform suctioning procedures. In this passage, we will explore the key characteristics and benefits of suction catheters that make them indispensable tools in respiratory care.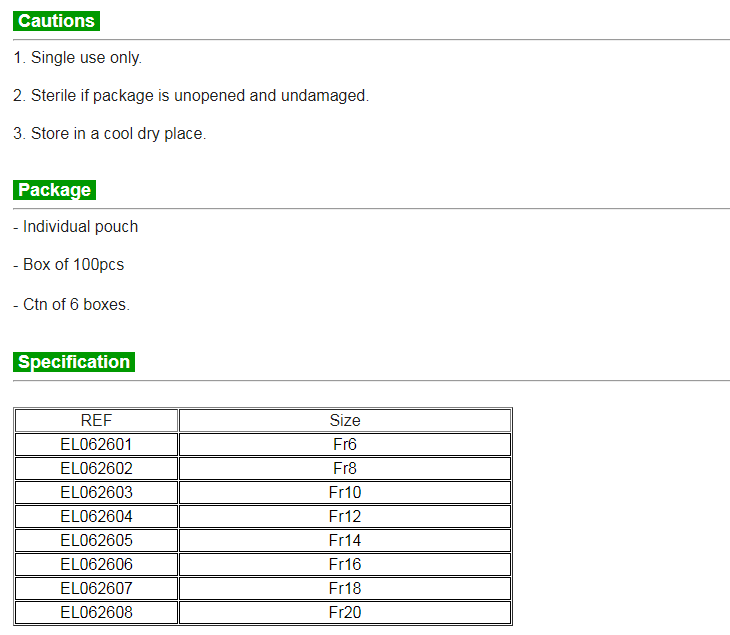 First and foremost, suction catheters are designed to be flexible and adaptable. They are typically made of soft and pliable materials such as plastic or rubber, which enables easy maneuverability within the patient's airways. The flexibility of suction catheters allows healthcare providers to navigate through narrow or curved passages, ensuring efficient suctioning without causing discomfort or injury to the patient.
Another crucial feature of suction catheters is their varying sizes. Catheters are available in different diameters or gauges, allowing healthcare professionals to select the most appropriate size for each patient. The size selection is based on factors such as the age of the patient, the presence of respiratory conditions, and the consistency of secretions. By choosing the right size, suction catheters can effectively remove secretions without excessive trauma to the airway lining, promoting patient safety and comfort.
Suction catheters also feature a range of tip designs to suit different suctioning requirements. One commonly used tip is the open-ended catheter. This design consists of a simple straight tube, allowing for quick and efficient suctioning of larger volumes of secretions. Open-ended catheters are particularly useful in emergency situations or when rapid suctioning is required.
On the other hand, closed-end or "whistle-tip" catheters are equipped with a small side hole near the distal end. This design helps to minimize the risk of damage to the airway mucosa during suctioning. The side hole also prevents the catheter from directly obstructing the tip, ensuring the continuous flow of suctioning and enhancing the overall effectiveness of the procedure.
To further enhance functionality, some suction catheters have an angled or beveled tip. This angled design assists in reaching specific areas of the airway, such as the posterior pharynx or the upper bronchi, with greater ease. The beveled tip can also reduce the likelihood of trauma, as it helps to bypass sensitive structures and smoothly navigate the airway passages.
Additionally, suction catheters often include a control vent or valve. This valve allows the regulation of suction pressure during the procedure, preventing excessive negative pressure from damaging the airway. The control vent enables healthcare professionals to adjust the suction intensity according to the patient's tolerance and condition, minimizing discomfort and complications.
Moreover, many suction catheters are equipped with depth markers. These markers, usually located at regular intervals along the length of the catheter, provide a visual guide to healthcare providers, ensuring accurate depth insertion. Proper depth insertion is crucial to effectively reach and suction secretions from the desired areas of the airway while avoiding potential complications associated with improper placement.
Finally, suction catheters often come with a connector at the proximal end. This connector allows easy attachment to suctioning devices, such as a vacuum source or a mechanical suction pump. The secure connection ensures a reliable and uninterrupted suctioning process, enabling efficient removal of secretions and maintaining optimal respiratory function.
In conclusion, suction catheters possess several standout features that contribute to their effectiveness and safety in respiratory care. The flexibility, varying sizes, tip designs, control vent, depth markers, and connector all play crucial roles in ensuring efficient suctioning, patient comfort, and minimized trauma to the airway. By understanding these standout features, healthcare professionals can utilize suction catheters to their full potential, facilitating effective airway management and improving patient outcomes in various clinical settings.