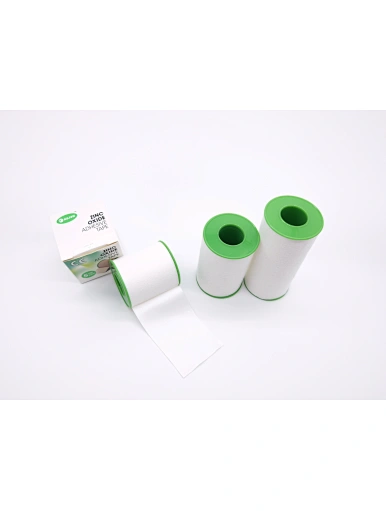 Zinc Oxide Adhesive Tape Cotton Plaster Surgical Tape Medical Use
- Width: 1.25cm, 2.5cm, 5cm, 75cm, 10cm

- Length: 5m, 10m

- Color: White

- Holt melt glue or Natural glue

- Shelf time: 3 years
---
Zinc Oxide Adhesive Tape is painted with adhesive made of natural rubber and zinc oxide adhesive on weaving-cloth back lining.
 
It is used in surgical operation, for the fastening of dressing or catheter, and in sports protection and labor protection as well.
 Features 
---
- Low irritation to skin.

- Zinc oxide adhesive provides strong fixation.

- Tears easily by hand.

- Allows the skin breath freely.
 Cautions 
---
1. Keep it dry, cool.

2. Discards it after using.

3. For single use only.
 Package 
---
- 1.25 cm x 5 m  24rolls/box
- 2.5 cm x 5 m  12rolls/box
- 5 cm x 5 m  6rolls/box
- 7.5 cm x 5 m  6rolls/box
- 10 cm x 5 m  6rolls/box
- 1.25 cm x 10 m  24rolls/box
- 2.5 cm x 10 m  12rolls/box
- 5 cm x 10 m  6rolls/box
- 7.5 cm x 10 m  6rolls/box
- 10 cm x 10 m  4rolls/box
---
REF

Material/size(Can do customization

)

EL020101

Cotton/ 1.25 cm x 5 m

EL020102

Cotton/ 2.5 cm x 5m

EL020103

Cotton/ 5 cm x 5 m

EL020104

Cotton/ 7.5 cm x 5 m

EL020105

Cotton/ 10 cm x 5 m
 Certifications 
---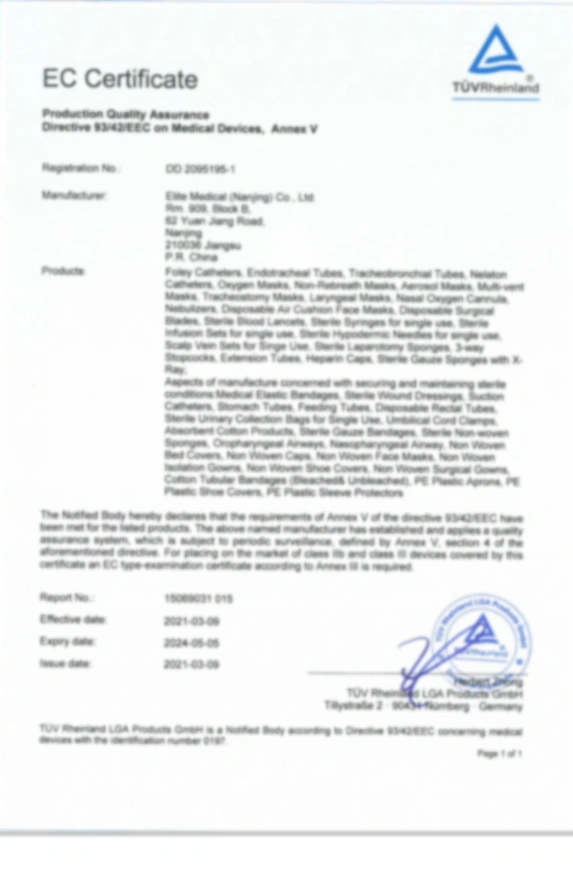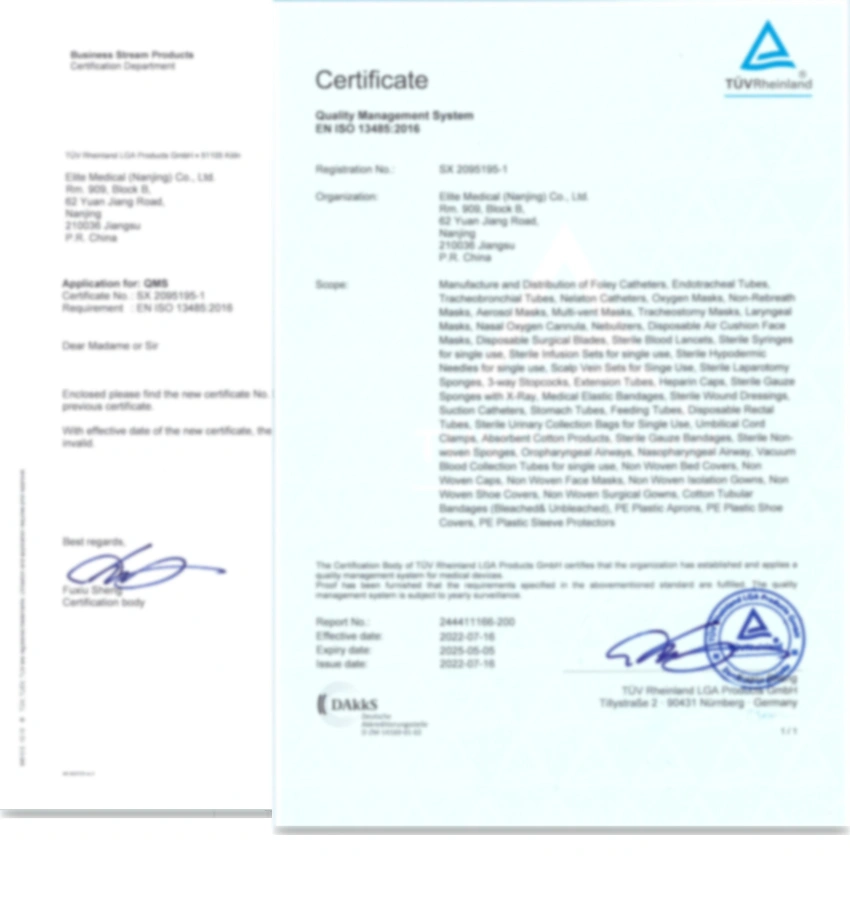 ​​​​​​