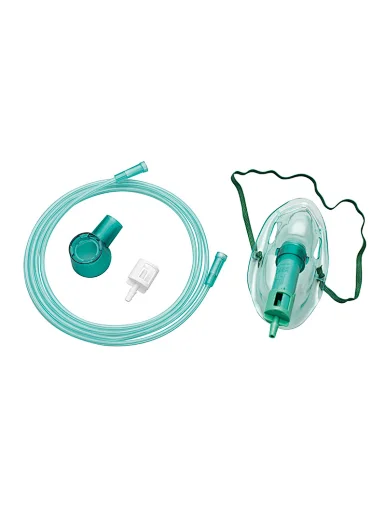 Venturi Mask With 2 Diluters Disposable Adjustable Medical Grade PVC
- Medical grade PVC

- Size: XS~XL

- Non-sterile or Sterile EO

- Shelf-time: 5 years
---
Venturi Masks with two Diluters are considered high-flow oxygen therapy devices, because venturi masks are able to provide total inspiratory

flow at a specified FiO2 to patients therapy,consist of multiple diluters, which are usually color-coded, in order to set the desired FiO2.

It is placed over the nose and mouth of patients who suffered from breathing difficultly.
 Features 
---
- Safe, simple delivery of variable oxygen concentrations.

- The product can be transparent green and transparent white.

- The star lumen tubing can ensure oxygen flow even if the tube is kinked, different length of the tubing is available.
 Cautions 
---
1. For single patient use only.

2. Not intended for reprocessing.

3. Avoid freezing and excessive heat.

4. Federal (USA) law restricts this device to sale by or on the order of a physician.
 Package 
---
- Individual pack
 Specification 
---
| | |
| --- | --- |
| REF | Size |
| EL062101 | XL(adult elongated) |
| EL062102 | L(adult standard) |
| EL062103 | M(pediatric elongated) |
| EL062104 | S(pediatric standard) |
| EL062105 | XS(infant) |
 Certifications 
---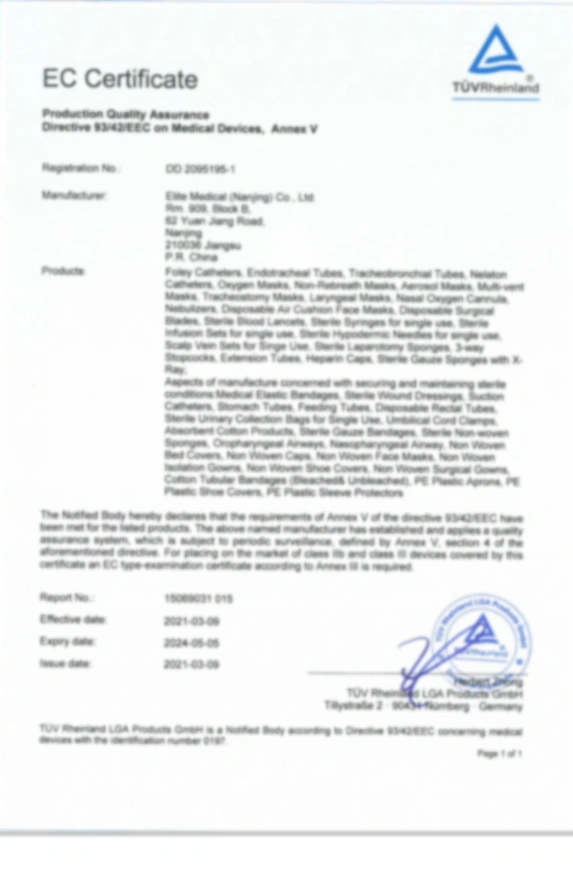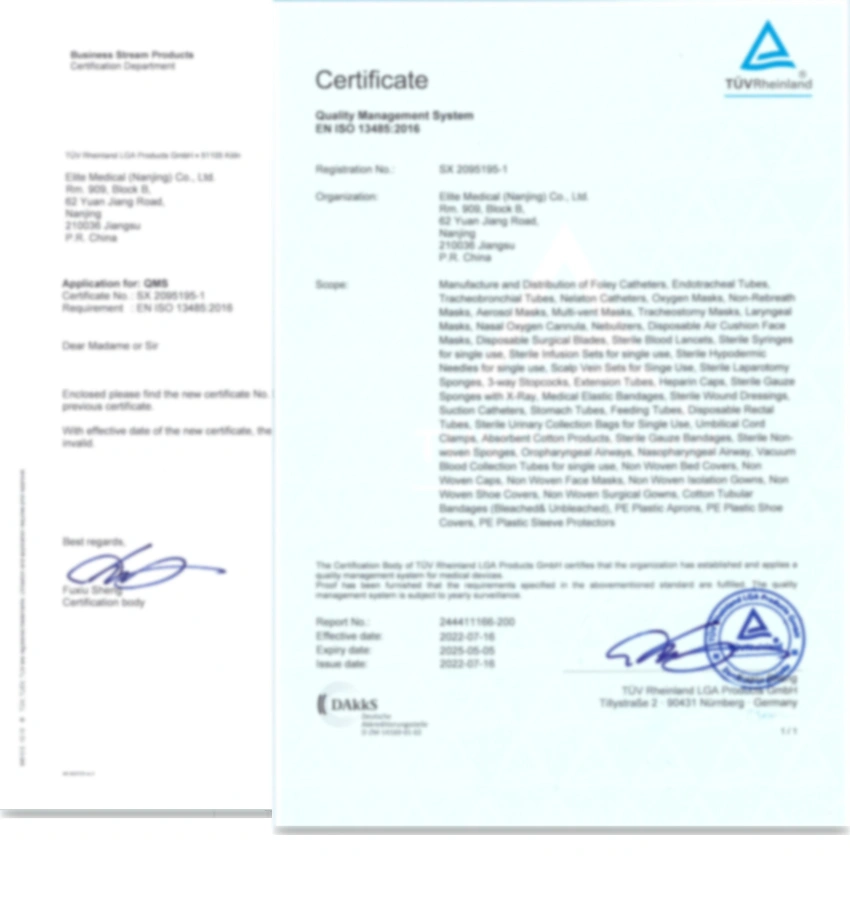 ​​​​​​