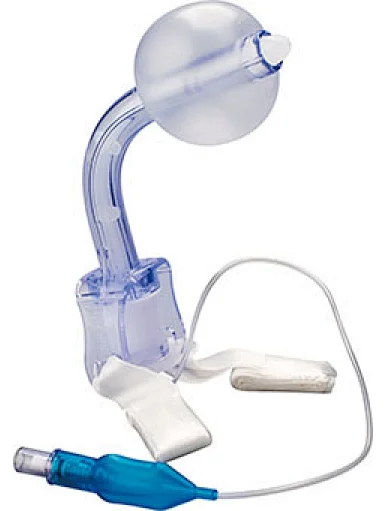 Tracheotomy Tube With Cuff Medical Grade PVC For Hospital Use
- Medical grade PVC

- Size: 3.0mm~10.0mm

- EO sterile

- Shelf-time: 5 years
---
A tracheostomy (trach) tube is a curved tube that is inserted into a tracheostomy stoma (the hole made in the neck and windpipe (Trachea)).

There are different types of tracheostomy tubes that vary in certain features for different purposes.
 Features 
---
- Atraumatic, soft rounded tip, transparent, curved cannula.

- Obturator to prevent tissue drag and lumen obstruction.

- Used in Tracheostomy.
 Cautions 
---
1. Single-use only.

2. Check for clear airflow passage prior to use.
 Package 
---
- Individual pack
---
| | |
| --- | --- |
| REF | ID |
| EL060602-3.0 | 3.0mm |
| EL060602-3.5 | 3.5mm |
| EL060602-4.0 | 4.0mm |
| EL060602-4.5 | 4.5mm |
| EL060602-5.0 | 5.0mm |
| EL060602-5.5 | 5.5mm |
| EL060602-6.0 | 6.0mm |
| EL060602-6.5 | 6.5mm |
| EL060602-7.0 | 7.0mm |
| EL060602-7.5 | 7.5mm |
| EL060602-8.0 | 8.0mm |
| EL060602-8.5 | 8.5mm |
| EL060602-9.0 | 9.0mm |
| EL060602-9.5 | 9.5mm |
| EL060602-10.0 | 10.0mm |
 Certifications 
---