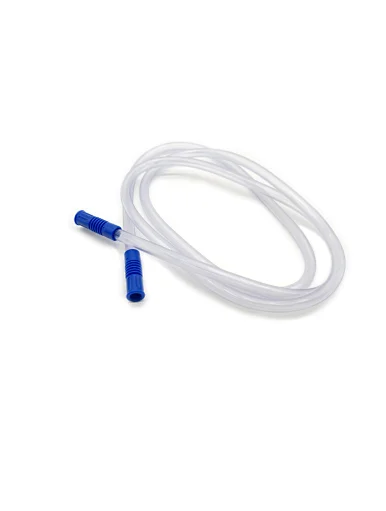 Suction Connecting Tube Yanker Handle Cannula Medical Grade PVC
- Medical grade PVC

- Size: Multiple choices of length

- Sterile EO

- Shelf-time: 5 years
---
Suction Connection Tube is usually used together with yankauer handle, and it is intended for suctioning the body fluid in combination with aspirator during operation

on thoracic cavity or abdominal cavity.
 
 Features 
---
- Suitable for pre-operative removal of secretion and body fluids.

- Soft and kink resistant ribbed PVC tubing.

- Striated walls of tube provide superior strength and anti-kinking.

- Supplied with universal female connector.

- Available with flared connector with can connect with smooth suction yankauer handle.

- Available with small connector which can connect with suction catheter.
 Cautions 
---
1. For single use only.

2. Do not resterilize.

3. Do not expose to temperatures above 49°C.

4. Do not use it if the package is damaged.
 Package 
---
- Individual pack
 Specification 
---
| | |
| --- | --- |
| REF | Size |
| EL062801 | 1/4"*1.8m |
| EL062802 | 1/4"*2.0m |
| EL062803 | 1/4"*2.5m |
| EL062804 | 1/4"*3.0m |
| EL062805 | 1/4"*3.6m |
| EL062806 | 3/16"*1.8m |
| EL062807 | 3/16"*2.0m |
| EL062808 | 3/16"*2.5m |
| EL062809 | 3/16"*3.0m |
| EL062810 | 3/16"*3.6m |
| EL062811 | 9/32"*1.8m |
| EL062812 | 9/32"*2.0m |
| EL062813 | 9/32"*3.0m |
| EL062814 | 9/32"*3.6m |
 Certifications 
---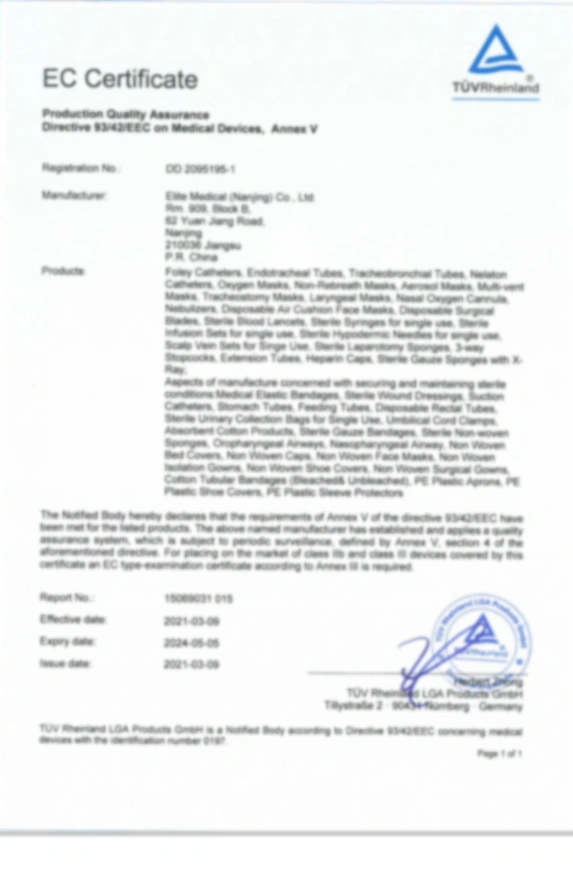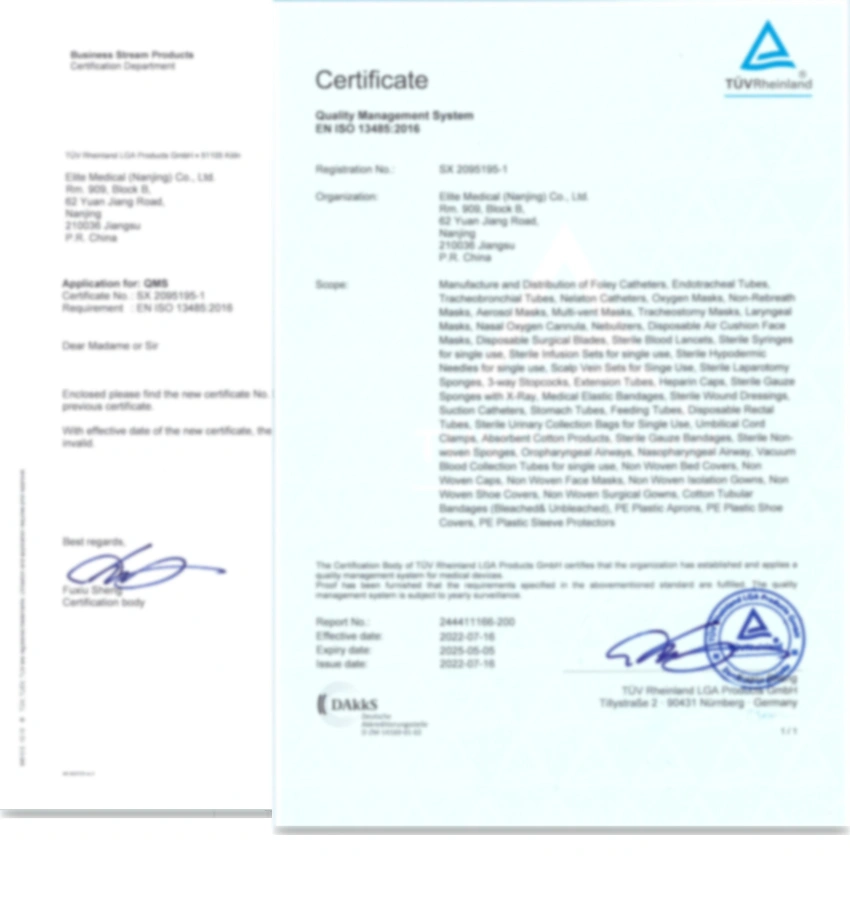 ​​​​​​