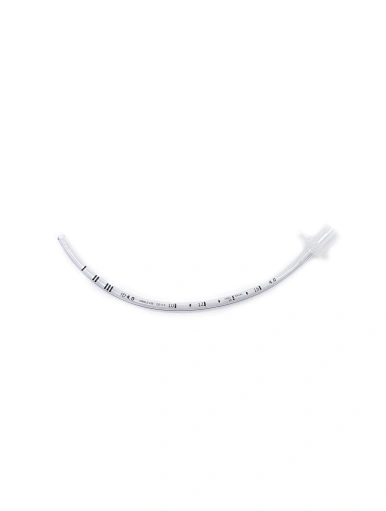 Standard Endotracheal Tube Without Cuff Disposable Medical Grade PVC
- Medical grade PVC

- Size: 2.00mm~10.00mm

- EO sterile

- Shelf-time: 5 years.
---
Endotracheal tube (ET tube) is a flexible plastic tube that is placed through the nose or mouth into the trachea, or windpipe, to help a patient breathe.

In most emergency situations, it's placed through the mouth. The endotracheal tube is then connected to a ventilator, or breathing machine that delivers oxygen to the lungs.
 Features 
---
- Intubation depth marks and pre-mounted 15 mm connector.

- For both oral and nasal intubation.
- Tip to tip X-ray line enables safe positioning control.

- Murphy eye incorporated as an additional safety feature.

- The smooth bevel and carefully molded hooded tip facilitate intubation and provide patient safety and comfort.
 Cautions 
---
1. Single-use only.

2. Sterile if the package is unopened and undamaged.

3. Do not resterilize.

4. Do not expose to temperatures above 49C.

5. Do not use it if the package is damaged or wet.
 Package 
---
 - Individual pack
---
| | |
| --- | --- |
| REF | ID |
| EL060101-2.0 | 2.0mm |
| EL060101-2.5 | 2.5mm |
| EL060101-3.0 | 3.0mm |
| EL060101-3.5 | 3.5mm |
| EL060101-4.0 | 4.0mm |
| EL060101-4.5 | 4.5mm |
| EL060101-5.0 | 5.0mm |
| EL060101-5.5 | 5.5mm |
| EL060101-6.0 | 6.0mm |
| EL060101-6.5 | 6.5mm |
| EL060101-7.0 | 7.0mm |
| EL060101-7.5 | 7.5mm |
| EL060101-8.0 | 8.0mm |
| EL060101-8.5 | 8.5mm |
| EL060101-9.0 | 9.0mm |
| EL060101-9.5 | 9.5mm |
| EL060101-10.0 | 10.0mm |
 Certifications 
---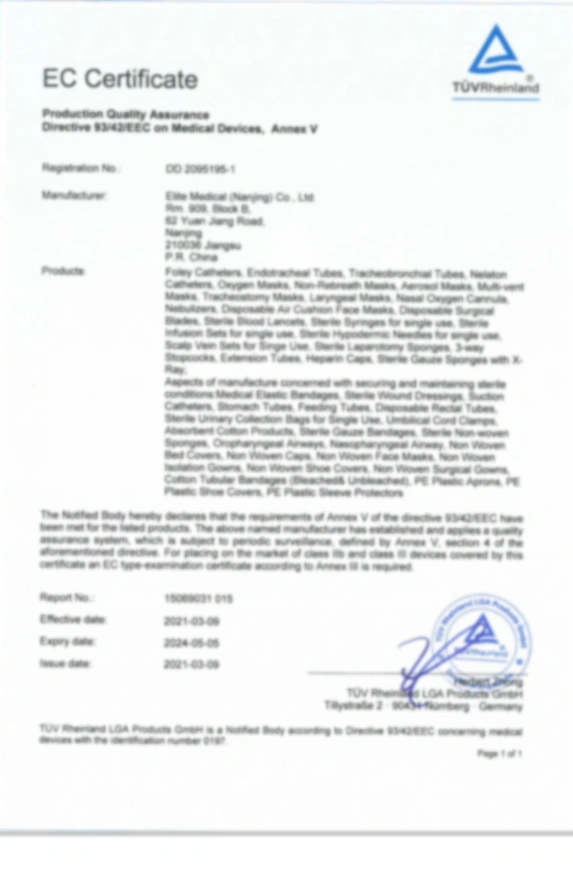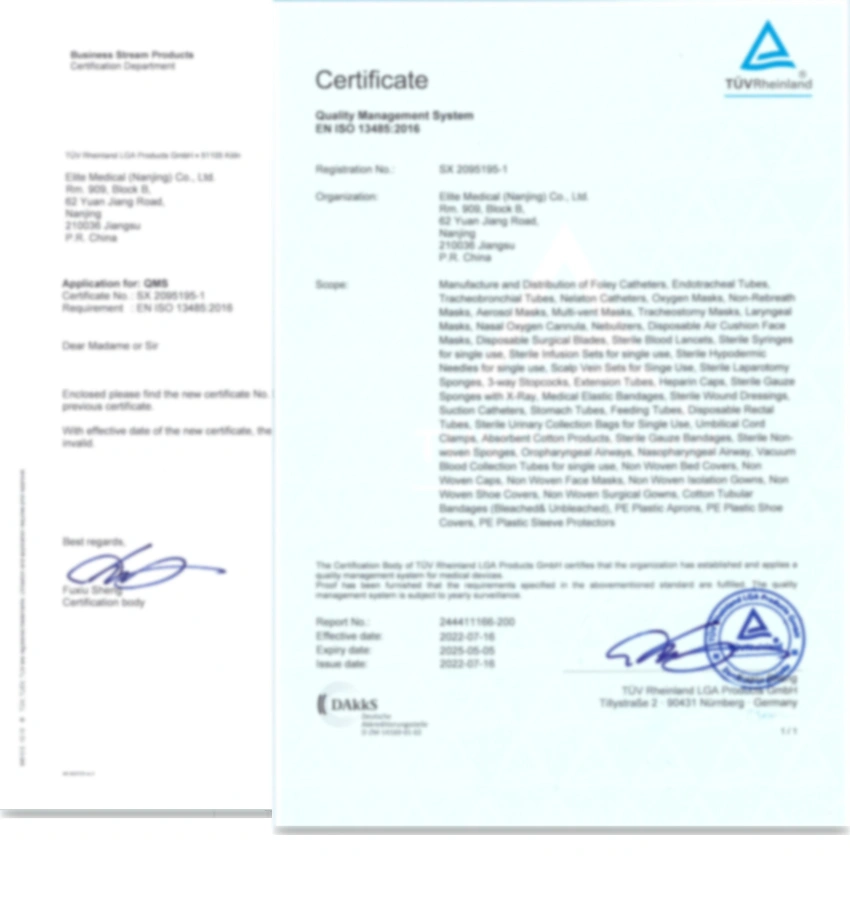 ​​​​​​