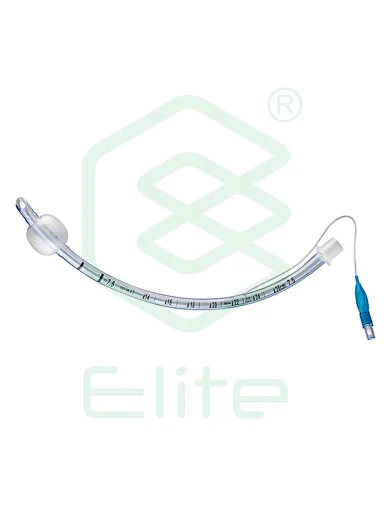 Standard Endotracheal Tube With Cuff Disposable Medical Grade PVC
- Medical grade PVC

- Size: 2.5mm~10.0mm

- EO sterile

- Shelf-time: 5 years
---
Endotracheal tube is a tube constructed of polyvinyl chloride that is placed between the vocal cords through the trachea.

It serves to provide oxygen and inhaled gases to the lungs and protects the lungs from contamination.
 Features 
---
- The smooth bevel and carefully moulded hooded tip facilitate intubation and provide patient safety and comfort.

- Intubation depth marks and pre-mounted 15 mm standard connector.

- Tip to tip X-ray line enables safe positioning control.
- Murphy eye incorporated as an additional safety feature.
 Cautions 
---
1. Single use only.

2. Sterile if package is unopened and undamaged.

3. Do not re-sterilize.

4. Do not expose to temperatures above 49°c.

5. Do not use is the package is damaged or wet.
 Package 
---
- Individual pack
---
| | |
| --- | --- |
| REF | ID |
| EL060102-2.5 | 2.5mm |
| EL060102-3.0 | 3.0mm |
| EL060102-3.5 | 3.5mm |
| EL060102-4.0 | 4.0mm |
| EL060102-4.5 | 4.5mm |
| EL060102-5.0 | 5.0mm |
| EL060102-5.5 | 5.5mm |
| EL060102-6.0 | 6.0mm |
| EL060102-6.5 | 6.5mm |
| EL060102-7.0 | 7.0mm |
| EL060102-7.5 | 7.5mm |
| EL060102-8.0 | 8.0mm |
| EL060102-8.5 | 8.5mm |
| EL060102-9.0 | 9.0mm |
| EL060102-9.5 | 9.5mm |
| EL060102-10.0 | 10.0mm |
 Certifications 
---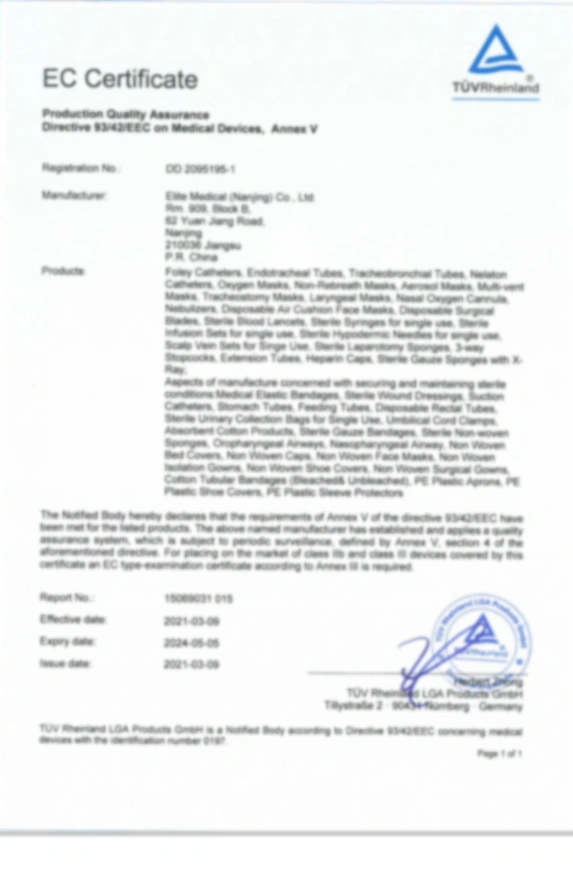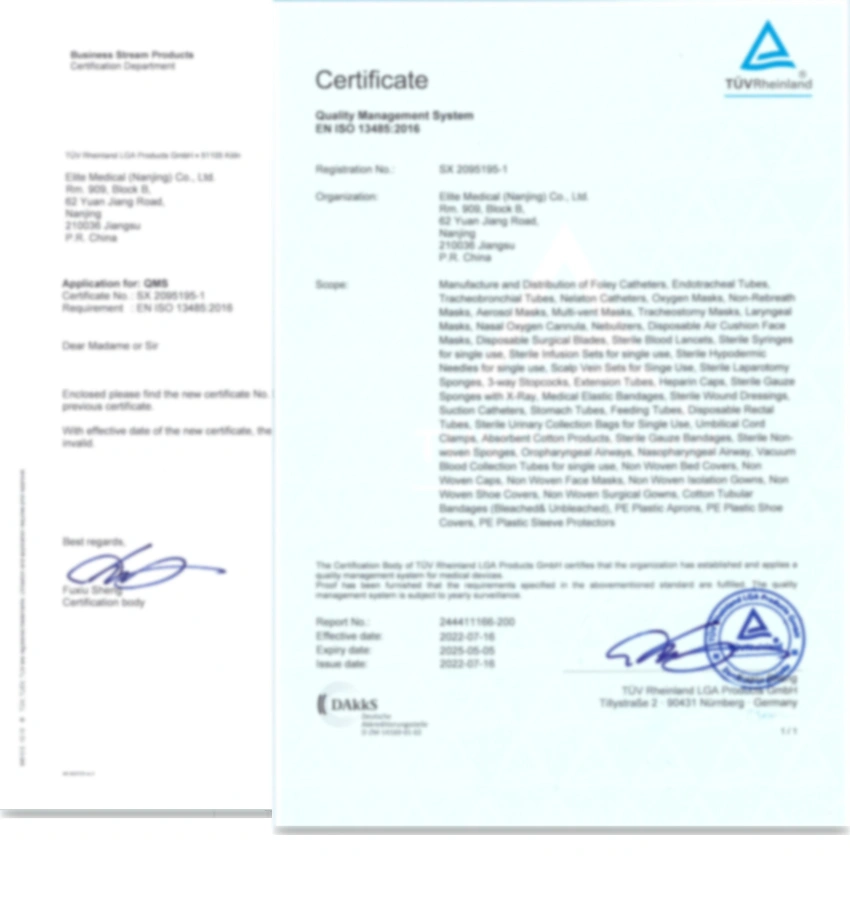 ​​​​​​