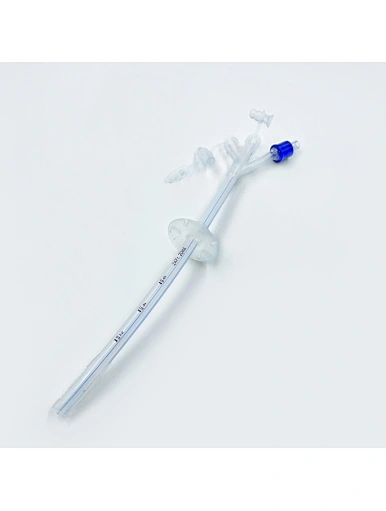 Gastrostomy Tube Sterile For Gastrostomy Patient 100% Medical Grade Silicone
- Medical grade silicone

- Size: Fr12~Fr24

- Sterile EO

- Shelf-time: 5 years
---
A gastrostomy tube, often called a G-tube, is a surgically placed device used to give direct access to your child's stomach for supplemental feeding, hydration or

medication.G-tubes are used for a variety of medical conditions, but the most common use is for feedings to enhance your child's nutrition.
 Features 
---
- Made of 100% medical grade silicone, the tube is soft and clear.

- X-ray opaque line through the whole tube.

- The balloon is glued to the main tube both inside and outside, it is elastic and flexile.

- It is suitable for gastrostomy patient.

- Made of 100% medical grade silicone.

- Gastric balloon for a secure and comfortable fix.

- Rounded tip with open distal end.

- Rounded skin disk can easily adjust to maintain proper tube position.

- Graduated shaft allows for easy stoma depth measurement.
 Cautions 
---
1. For single use only. Discard after use.

2. Do not use if the package is damaged.

3. Do not store in direct sunlight, at extreme temperatures or in high humidity. Store in dry conditions.
 Package 
---
- Individual pouch 
 Specification 
---
| | |
| --- | --- |
| REF | Size |
| EL062301 | Fr12 |
| EL062302 | Fr14 |
| EL062303 | Fr16 |
| EL062304 | Fr18 |
| EL062305 | Fr20 |
| EL062306 | Fr22 |
| EL062307 | Fr24 |
 Certifications 
---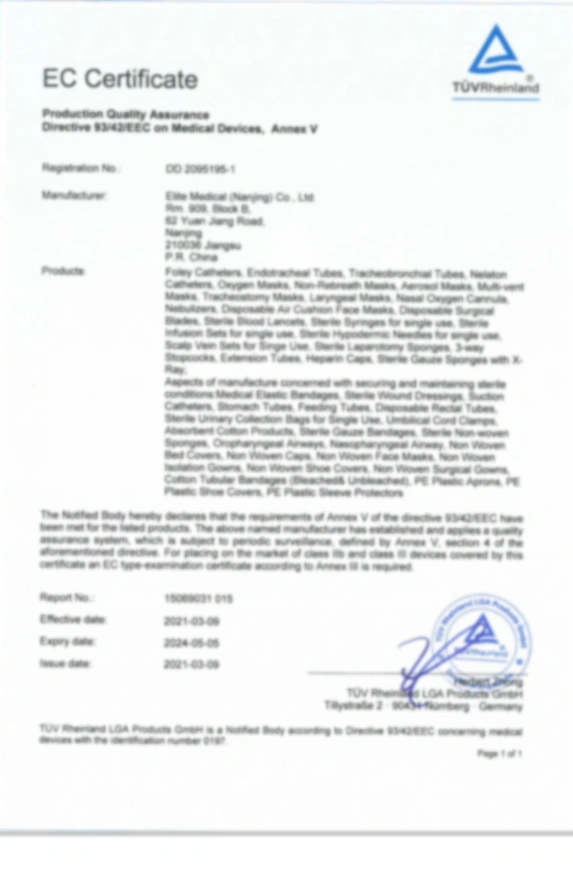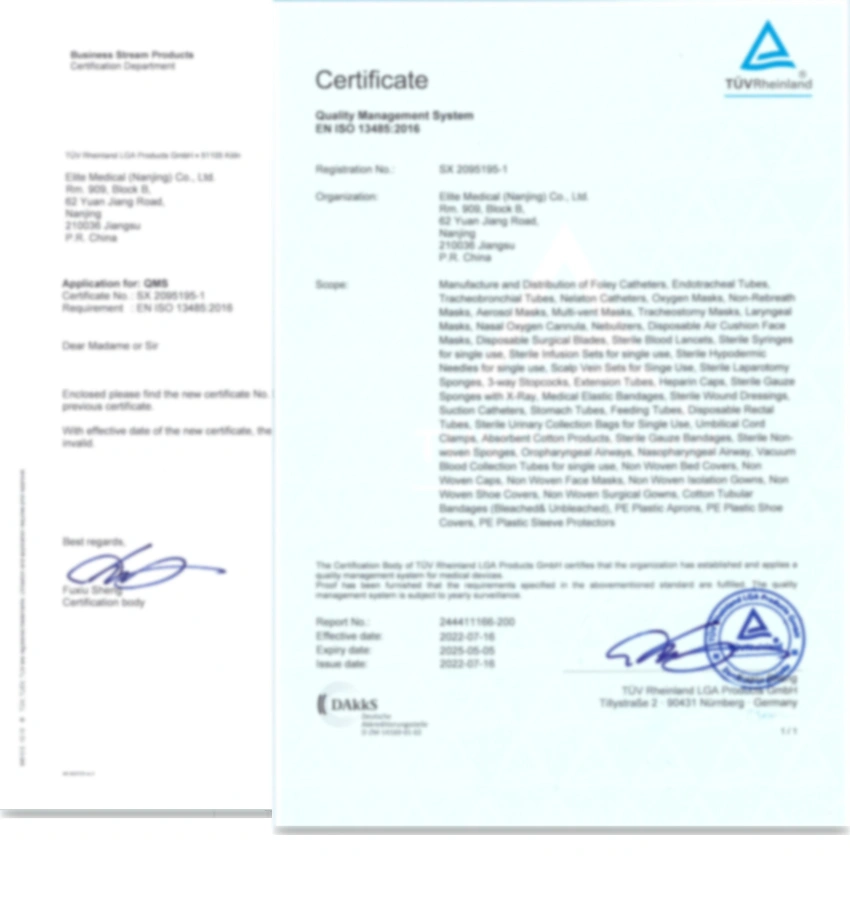 ​​​​​​