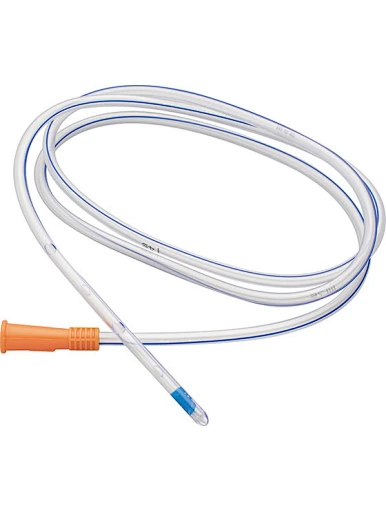 Silicone Stomach Tube Ryle Tip Type Pipe Drainage Disposable Sterile Medical Grade
- Medical grade PVC

- Size: 8~20Fr

- Length: 125cm

- EO sterile.

- Shelf-time: 5 years
---
Ryles Tubes (Stomach Tube) Ryle s tube is used for nutritional feeding purposes or aspiration of intestinal secretions. Manufactured from non toxic, medical grade

PVC compound.Distal end is coned with steel balls sealed into the tube to facilitates easy insertion.
 Features 
---
- Ryle's Tube medical grade pvc with steel ball min size is 10FR

- Stainless steel balls are sealed in the tip end; it is easier to indwell the tubeat a certain position.

- Radio opaque line through the length for X-ray visualization.

- CE approved, safe and smooth.

- 8Fr-20Fr seven size.
 Cautions 
---
1. Single use only.

2. Sterile if package is unopened and undamaged.

3. Store in a cool,dry place.
 package 
---
- Individual pack
 Specification 
---
| | | |
| --- | --- | --- |
| REF | Size | Length |
| EL07120301 | 8Fr | 125cm |
| EL07120302 | 10Fr | 125cm |
| EL07120303 | 12Fr | 125cm |
| EL07120304 | 14Fr | 125cm |
| EL07120305 | 16Fr | 125cm |
| EL07120306 | 18Fr | 125cm |
| EL07120307 | 20Fr | 125cm |
 Certifications 
---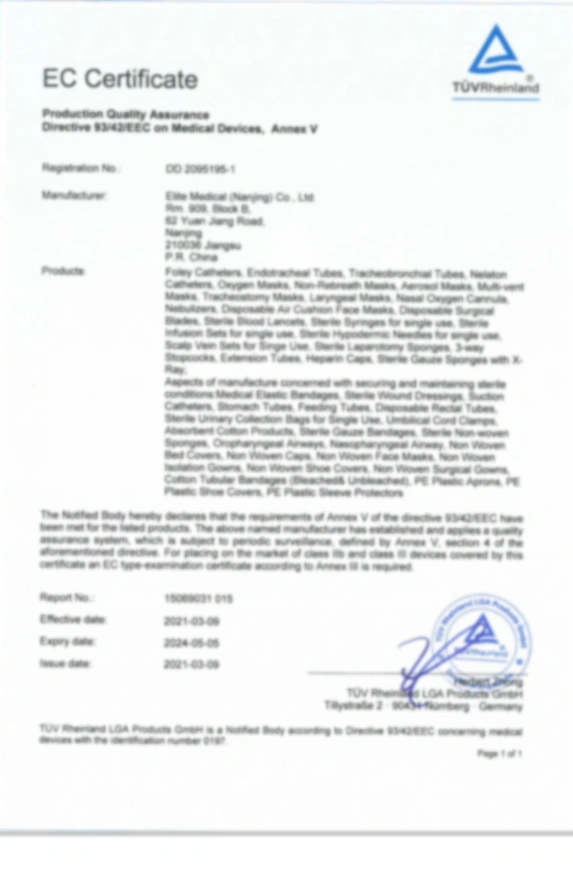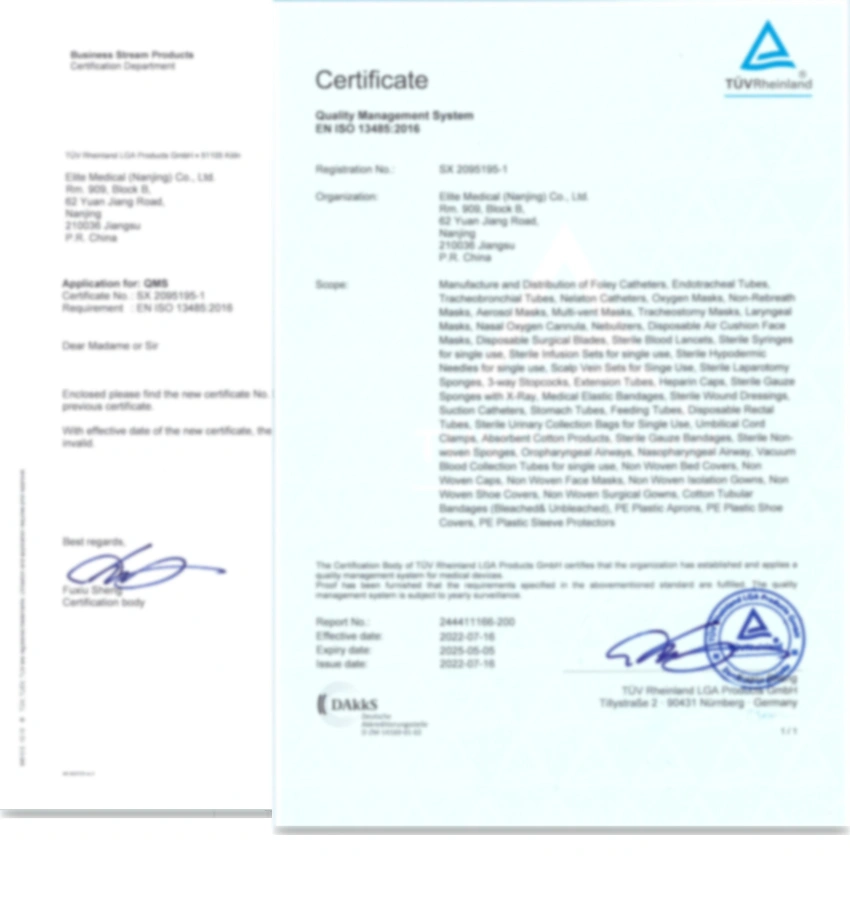 ​​​​​​