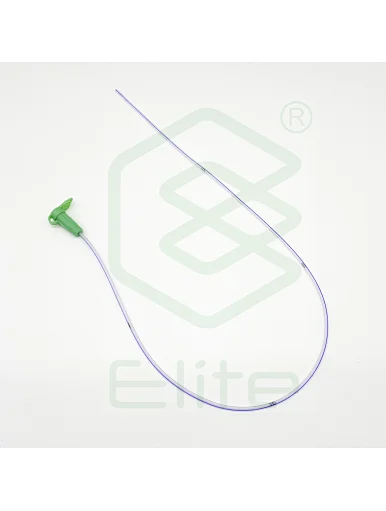 Feeding Tube Nasogastric Tube With/Without X-ray Disposable Medical Grade PVC
- Medical Grade PVC

- Size: 4Fr - 22Fr

- Sterilization: EO sterilization

- Shelf time: 5 years.
---
The feeding tube is inserted into a patient's stomach through the patient's nose or mouth. It is used to feed an individual who is unable to take food by mouth safely.
 Features 
---
- Frosted surface for easy insertion.

- Appropriate degree of hardness provides kink resistance.

- Atraumatic, soft rounded closed tip.

- Two lateral eyes with smooth edges.

- Connector cap to prevent reflux and contamination.

- Color coded connector.

- Tip: Open Tip / Closed Tip.

- Length: 50cm or 120cm.
 Cautions 
---
1. Sterile if package is unopened or undamaged.

2. Single use only.
 Package 
---
- Individual pack.  
 Specification 
---
| | |
| --- | --- |
| REF | SIZE |
| EL071301 | Fr4 |
| EL071302 | Fr5 |
| EL071303 | Fr6 |
| EL071304 | Fr8 |
| EL071305 | Fr10 |
| EL071306 | Fr12 |
| EL071307 | Fr14 |
| EL071308 | Fr16 |
| EL071309 | Fr18 |
| EL071310 | Fr20 |
| EL071311 | Fr22 |
 Certifications 
---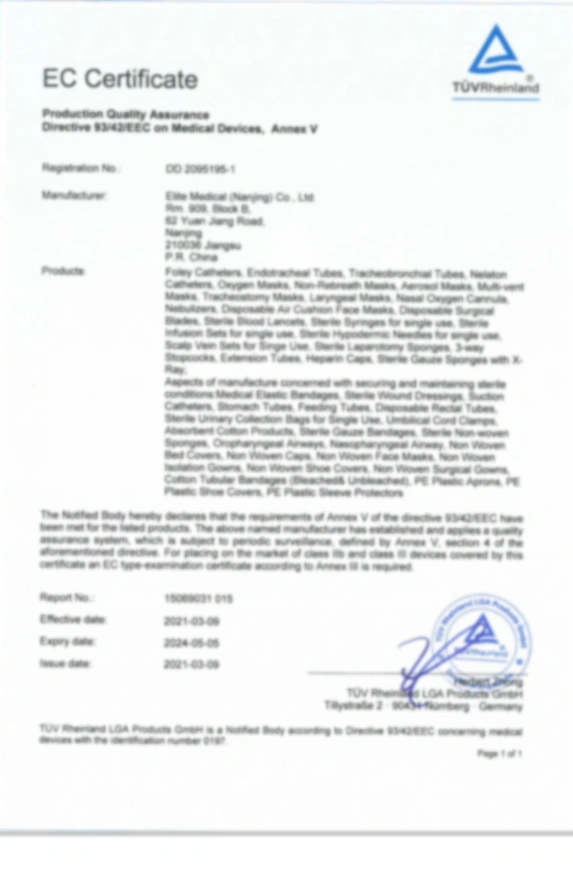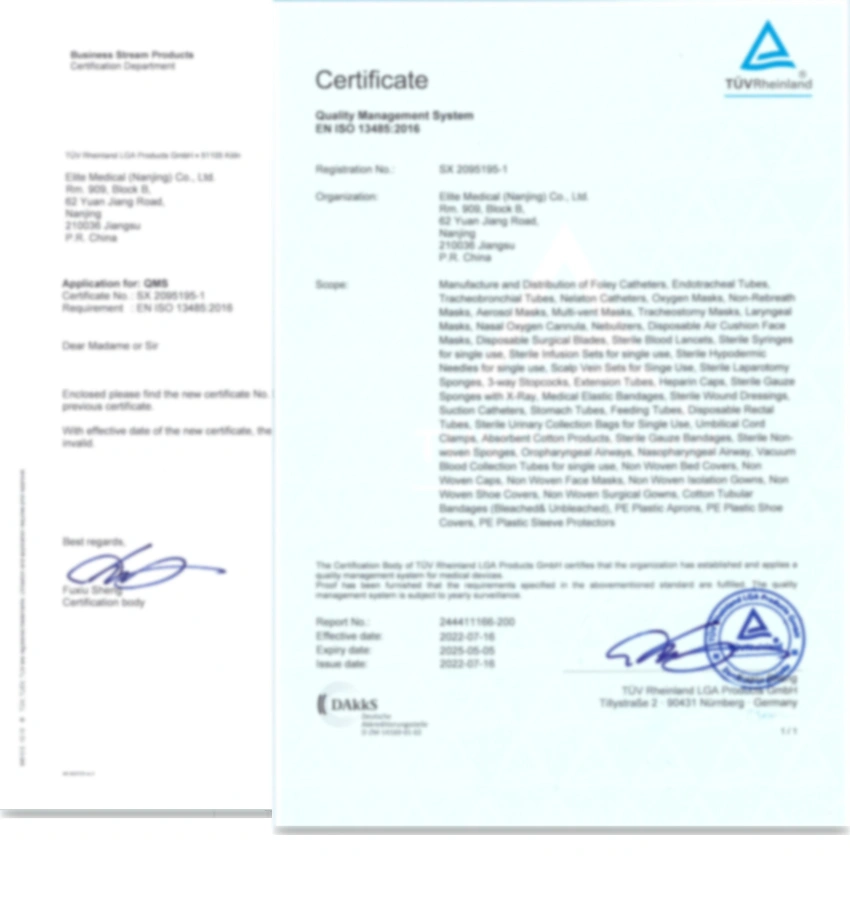 ​​​​​​