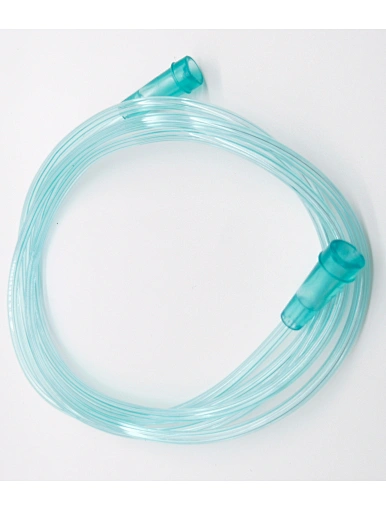 Oxygen Connecting Tube Disposable Medical Grade PVC
- Medical grade PVC.

- Size: 7ft, 14ft, 25ft, 50ft.

- EO sterile.

- Shelf-time: 5 Years.
---
Oxygen tubes are used to connect the oxygen source with the oxygenation device during administration of oxygen. 
 Features 
---
- Available with a standard or universal connector that attaches directly onto the flowmeter, eliminating the need for an adaptor.

- The star lumen tubing can ensure oxygen flow even if the tube is kinked, different length of the tubing is available.

- The product can be transparent green and transparent white.
 Cautions 
---
1. For single use. Discard after use.

2. Do not use if package is open or damaged.

3. Do not store at extreme temperature or humidity. Store in dry palce without sunlight.

4. Ensure that all connections are secure and air circulateds freely through the tubing.
 Package 
---
- Individual pack
| | | |
| --- | --- | --- |
| REF | Material | Size |
| EL061701 | PVC | 7ft |
| EL061705 | PVC | 10ft |
| EL061702 | PVC | 14ft |
| EL061703 | PVC | 25ft |
| EL061704 | PVC | 50ft |
 Certifications 
---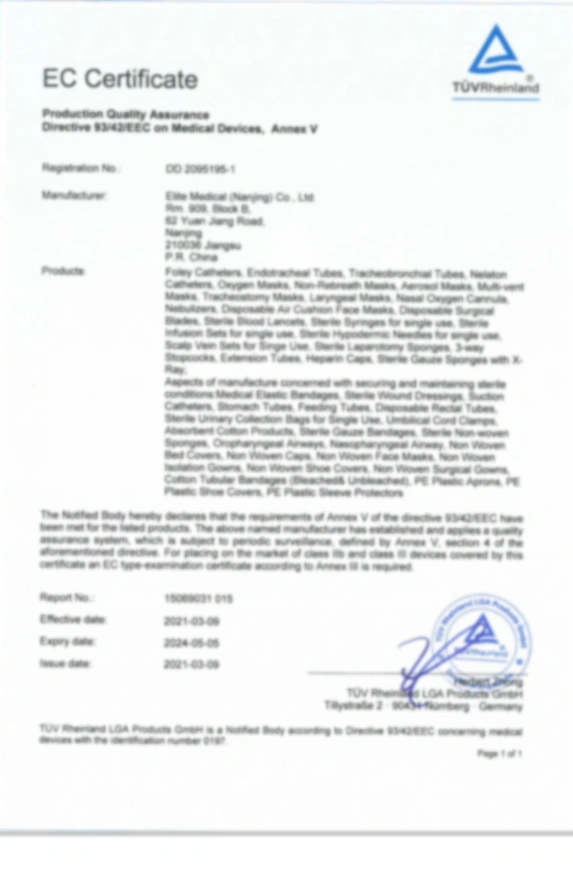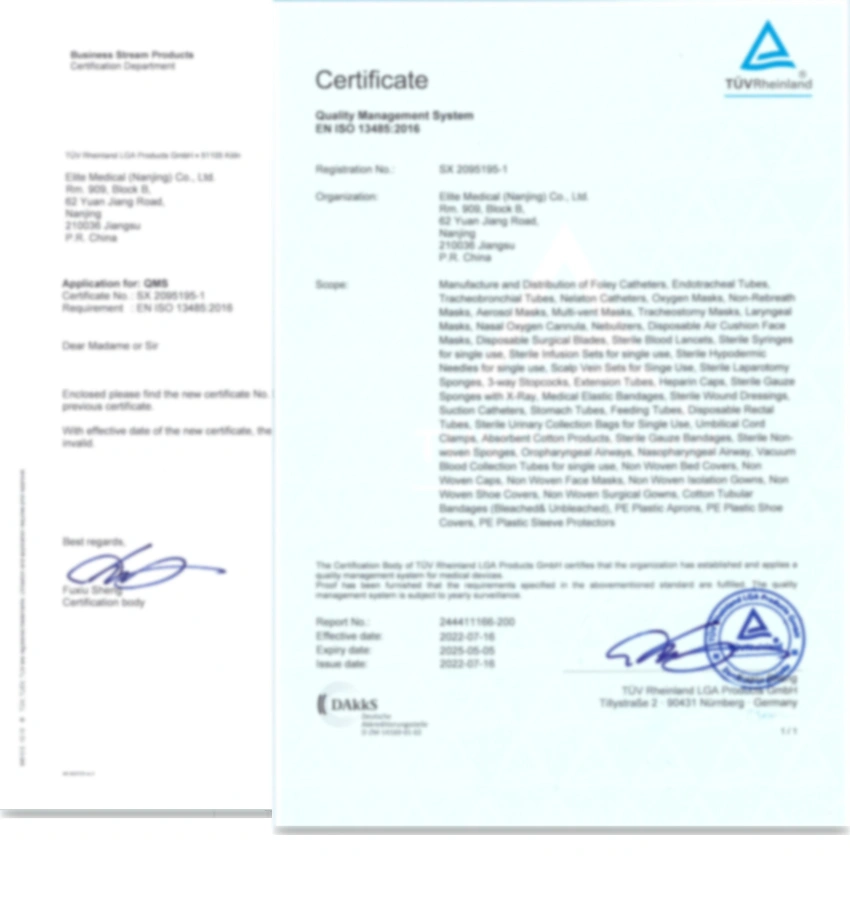 ​​​​​​