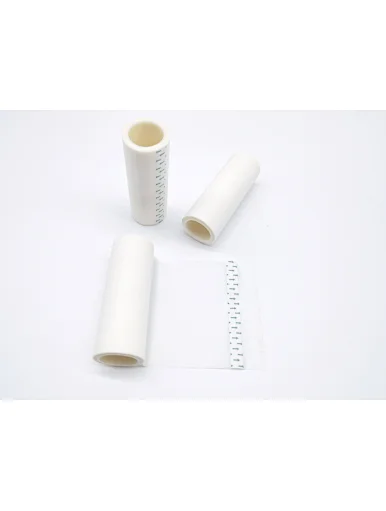 Non-woven Tape Adhesive Elastic Cohesive Sports Tape For Hospital Use
- Width: 1.25cm, 2.5cm, 5cm, 7.5cm, 10cm

- Length: 5m, 10m

- Color: white.

- Shelf-time: 3 years
---
Non-woven Surgical Tape is made of non-woven material and coated with hypoallergenic adhesive. Super breathing with reliable adhesive,

and no residue glue. It is used in dressing and devices securement and I.V related.
 Feature 
---
- Strong adhesive property, fixing firmly, strong suitability and convenient to apply.

- With reliable adhesiveness, low sensitization, excellent compliance, no residue glue.

- Low irritation to skin, no harm to skin and good air permeability.

- Easy-to-tear products, making usage convenient and comfortable.
 Cautions 
---
1. Keep it dry, cool.

2. Discards it after using.
 Package 
---
- 1.25 cm x 5 m  24rolls/box
- 2.5 cm x 5 m  12rolls/box
- 5 cm x 5 m  6rolls/box
- 7.5 cm x 5 m  6rolls/box
- 10 cm x 5 m  4rolls/box
- 1.25 cm x 10 m  24rolls/box
- 2.5 cm x 10 m  12rolls/box
- 5 cm x 10 m  6rolls/box
- 7.5 cm x 10 m  4rolls/box
- 10 cm x 10 m  3rolls/box
 Specification  
---
| | |
| --- | --- |
| REF | Material/Size (Can do customization) |
| EL020401 | NON-Woven / 1.25 cm x 5 m |
| EL020402 | NON-Woven / 2.5 cm x 5 m |
| EL020403 | NON-Woven / 5 cm x 5 m |
| EL020404 | NON-Woven / 7.5 cm x 5 m |
| EL020405 | NON-Woven / 10 cm x 5 m |
| EL020406 | NON-Woven / 1.25 cm x 10 m |
| EL020407 | NON-Woven / 2.5 cm x 10 m |
| EL020408 | NON-Woven / 5 cm x 10 m |
| EL020409 | NON-Woven / 7.5 cm x 10 m |
| EL020410 | NON-Woven / 10 cm x 10 m |
 Certifications 
---