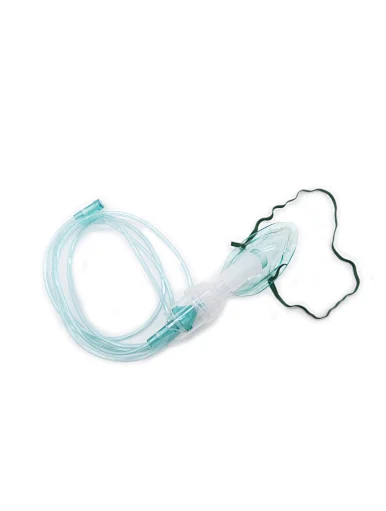 Nebulizer Mask Disposable For Hospital Use Medical Grade PVC
- Medical grade PVC

- Size: From Infant to Adult

- Non-sterile or sterile EO

- Shelf-time: 5 years.
---
Nebulizer Mask is composed by an aerosol mask, oxygen tubing and nubulizer chamber (medication cup).

The operating principle is that it atomizes medication into liquid particle and then delivers it into lungs during breathing.
 
 Features 
---
- The star lumen tubing can ensure oxygen flow even if the tube is kinked, different length of the tubing is available.

- The nebulization rate was about 0.4 ml/min.

- The drive gas flow is approximately 4 to 8 L/min.

- Easy-seal, threaded cap and 6cc/8cc capacity jar.

- Anti-spill design prevents medication loss in any position.

- Jet stays in place unless intentionally removed.

- 360° swivel connector.

- Adjustable nose clip for a comfortable fit.

- The turned-up rim ensure a comfortable fit with a good seal.
 Cautions 
---
1. For single patient use only.

2. Not intended for reprocessing.

3. Avoid freezing and excessive heat.

4. Federal(USA) law restricts this device to sale by or on the order of a physician.
 Package 
---
- Individual pack
 Specification 
---
| | | | |
| --- | --- | --- | --- |
| REF | Material | Size | Capacity |
| EL061901 | PVC | Adult Elongated / XL | 6cc/8cc |
| EL061902 | PVC | Adult Standard / L | 6cc/8cc |
| EL061903 | PVC | Pediatric Elongated/ M | 6cc/8cc |
| EL061904 | PVC | Pediatrice Standard/ S | 6cc/8cc |
| EL061905 | PVC | Infant/ XS | 6cc/8cc |
 Certifications 
---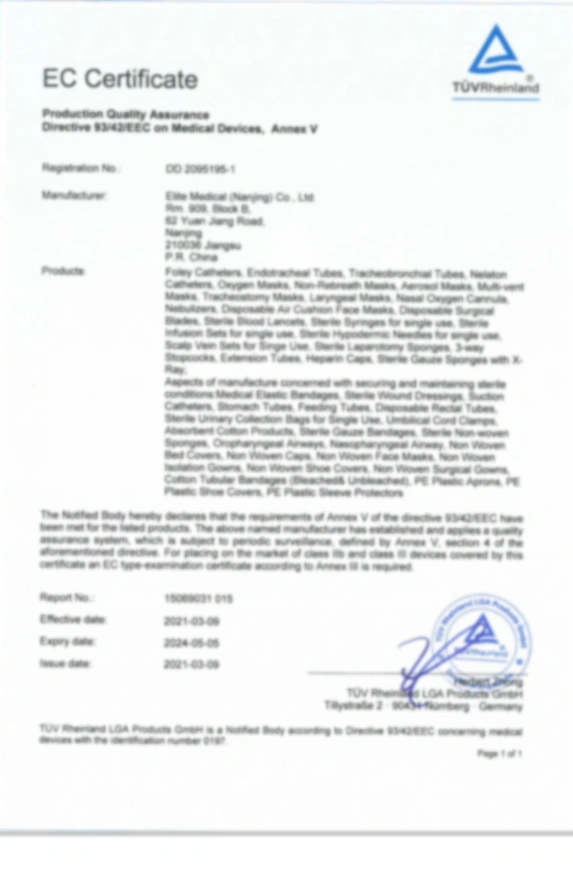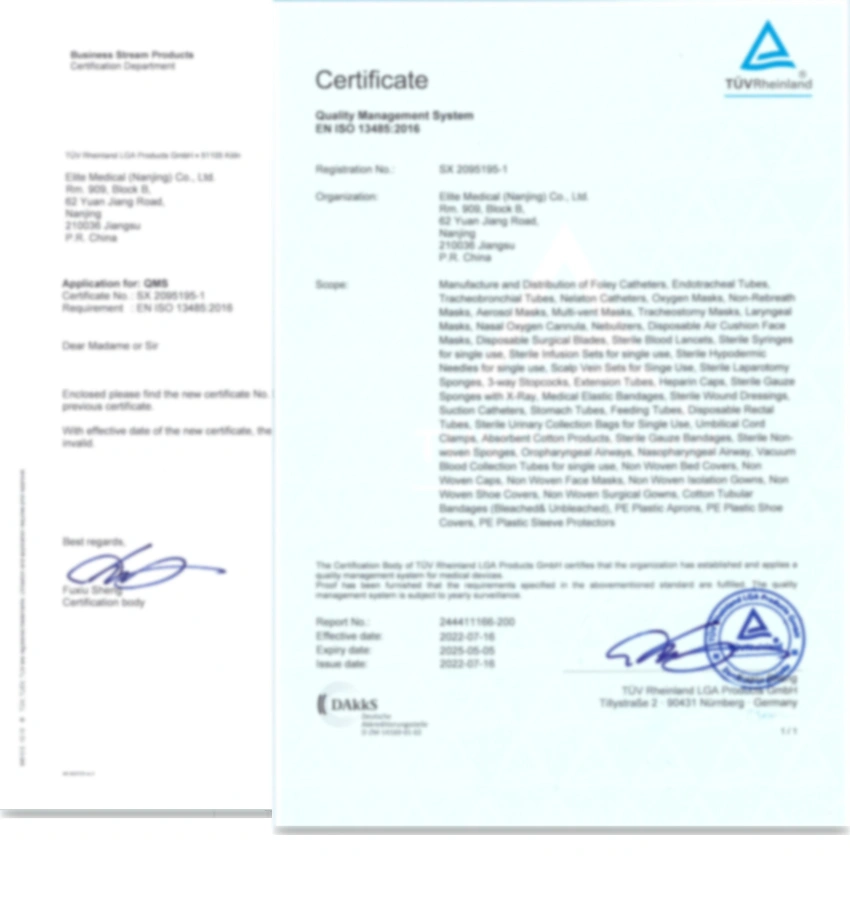 ​​​​​​