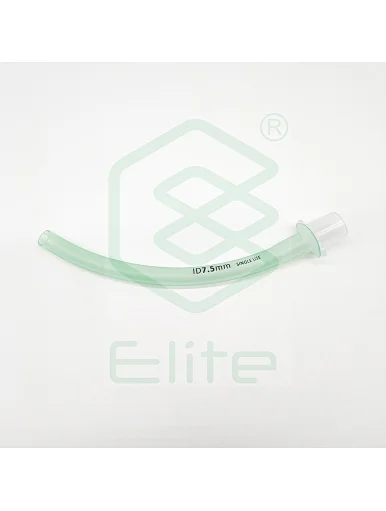 Nasopharyngeal Airway Sterile Medical Grade PVC For Hospital Use
- Medical grade pvc

- Size: Fr12~Fr36

- EO sterile

- Shelf-time: 5 years.
---
A nasopharyngeal airway device (NPA) is a hollow plastic or soft rubber tubes that a healthcare provider can utilize to assist with patient oxygenation and ventilation in patients who are difficult to oxygenate or ventilate via bag mask ventilation, for example. NPAs are passed into the nose and through to the posterior pharynx.
 Features 
---
- Beveled tip.
For nasal airway management.
Smooth surface for easy insertion.

- Trumpet type
Trumpet flange can be with standard 15mm fitting.

- Thickened type
Thickened flange and trumpet flange are designed to prevent tube slipping into the nasal airway.

- Slidable type
Slidable rings are designed to adjust depth of the tube for more comfort while also prevent tube from slipping the nasal airway beyond the desired depth.
 Cautions 
---
1. Sterile unless package is opened and damaged.

2. Store in clean dry conditions away from light.

3. For single use only.
 Package 
---
- Individual pack  
---
| | | | | |
| --- | --- | --- | --- | --- |
| REF | Meterial | Size | ID/OD | Length |
| EL061101 | PVC | Fr16 | 4.0mm/5.5mm | 105mm |
| EL061102 | PVC | Fr18 | 4.5mm/6.2mm | 110mm |
| EL061103 | PVC | Fr20 | 5.0mm/6.9mm | 115mm |
| EL061104 | PVC | Fr22 | 5.5mm/7.5mm | 125mm |
| EL061105 | PVC | Fr24 | 6.0mm/8.2mm | 135mm |
| EL061106 | PVC | Fr26 | 6.5mm/8.8mm | 145mm |
| EL061107 | PVC | Fr28 | 7.0mm/9.6mm | 150mm |
| EL061108 | PVC | Fr30 | 7.5mm/10.2mm | 160mm |
| EL061109 | PVC | Fr32 | 8.0mm/10.9mm | 175mm |
| EL061110 | PVC | Fr34 | 8.5mm/11.5mm | 185mm |
| EL061111 | PVC | Fr36 | 9.0mm/12.1mm | 190mm |
| EL061112 | PVC | Fr12 | 3.0mm/4.2mm | 72mm |
| EL061113 | PVC | Fr14 | 3.5mm/4.9mm | 85mm |
 Certifications 
---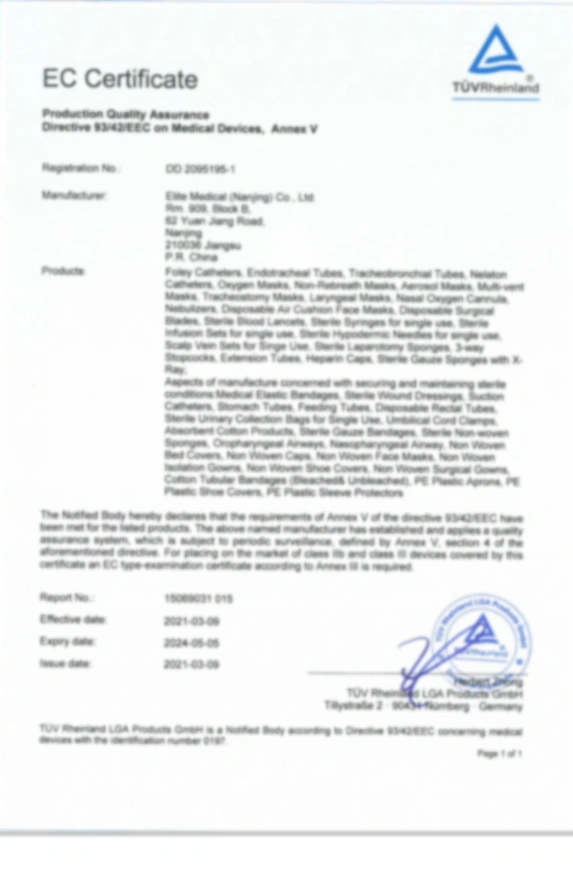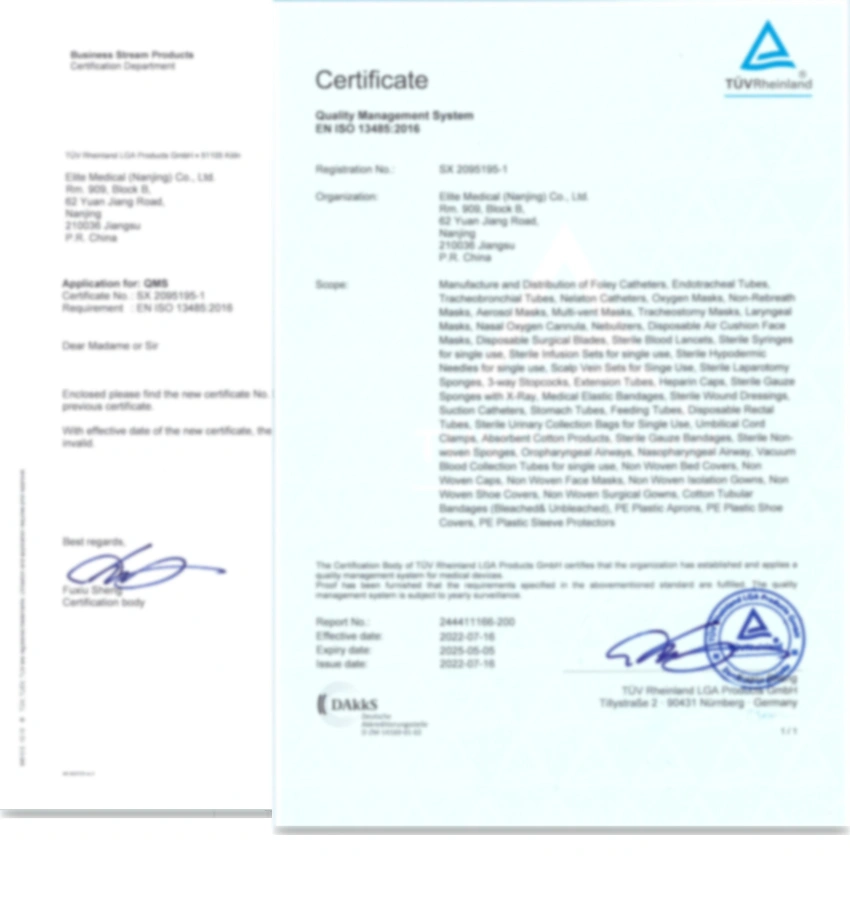 ​​​​​​ ​​​​​​