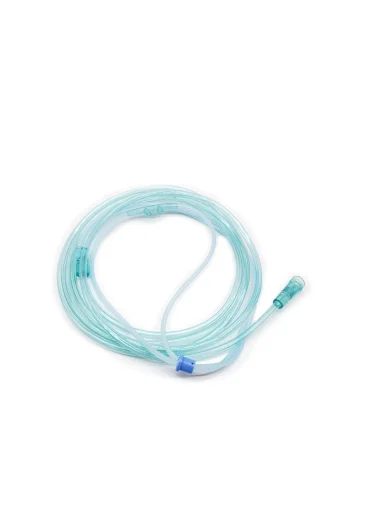 Nasal Oxygen Cannula Disposable Tube Medical Grade PVC
- Medical grade PVC

- Size: adult, pediatric, infant, neonate

- Non-sterile or Sterile EO

- Shelf-time: 5 years
---
A nasal cannula is used to supply oxygen to a person who cannot get enough oxygen to sustain normal body functioning.

It is commonly used for people with lung diseases like COPD or acute illness. The cannula connects to an oxygen source, such as an oxygen tank.
 Features 
---
- Available with different length to suit all patient's requirement.

- The soft curved prong can offer the best possible comfort to patient and the flared type can slow down the flow of oxygen.

- Can be with white transparent color or green transparent color.

- Anatomically designed to enhance patient comfort and acceptance.

- Over-the-ear design provides a comfortable and secure fit.

- The star lumen tubing can ensure oxygen flow even if the tube is kinked, different length of the tubing is available.
 Cautions 
---
1. Federal (USA) law restricts this device to sale by or on the order of a physician.

2. For single patient use only.

3. Not intended for reprocessing.

4. Avoid freezing and excessive heat.
 Package 
---
- Individual  pack
 Specification 
---
| | |
| --- | --- |
| REF | Size |
| EL061401 | M(adult) |
| EL061402 | S(pediatric) |
| EL061403 | XS(infant) |
| EL061404 | XS(infant) |
| EL061405 | XXS(neonate) |
 Certifications 
---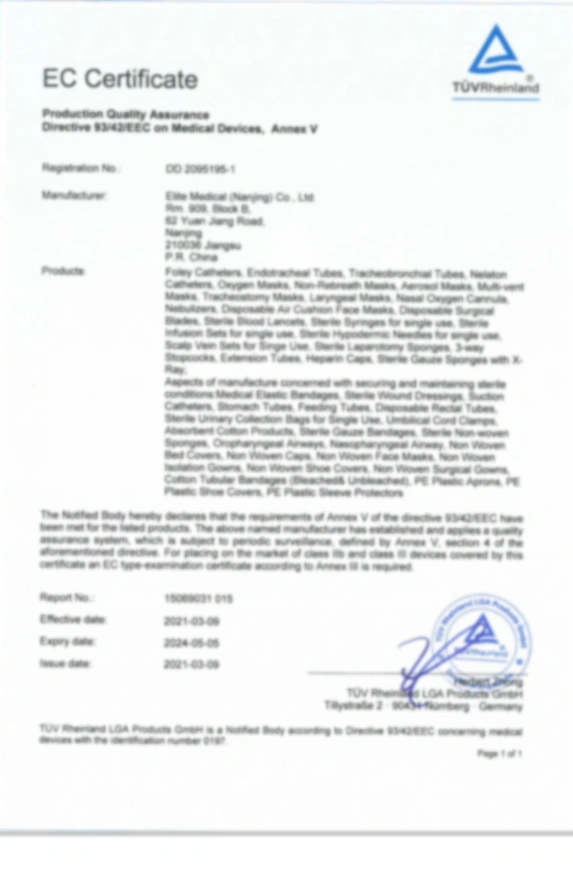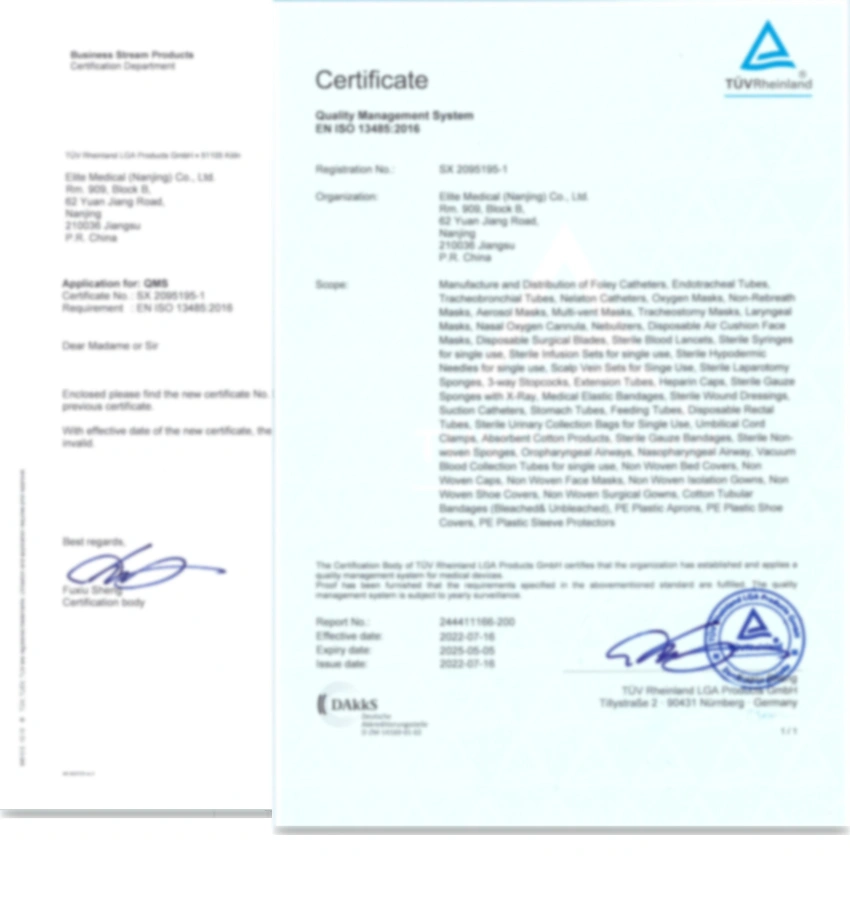 ​​​​​​