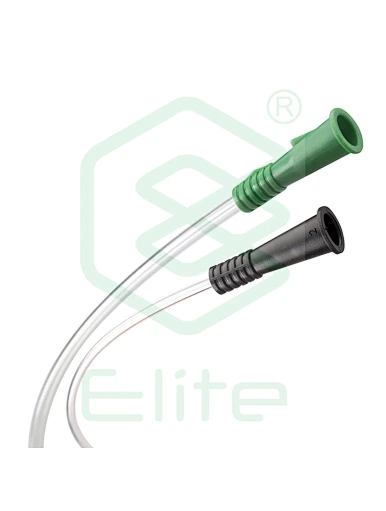 Rectal Tube Sterile EO Smooth Disposable Medical Grade PVC
- Medical Grade PVC

- Size: 18Fr-36Fr

- Sterilization: EO sterilization

- Shelf time: 5 years
---
Rectal tube is used to relieve flatulence unresponsive to activity or medications.
 Features 
---
- Frosted surface easy insertion.

- Appropriate degree of hardness provides

- kink resistance.

- Atraumatic, soft rounded closed tip.

- Two lateral eyes with smooth edges.

- Color coded connector.

- Length: man: 40cm, woman: 20cm.

- Tip: Closed Tip.
 Cautions 
---
1. Sterile if package is unopened or undamaged.

2. Single use only.
 Package 
---
- Individual blister pack  
 Specification 
---
| | |
| --- | --- |
| REF | SIZE |
| EL071501 | Fr18 |
| EL071502 | Fr20 |
| EL071503 | Fr22 |
| EL071504 | Fr24 |
| EL071505 | Fr26 |
| EL071506 | Fr28 |
| EL071507 | Fr30 |
| EL071508 | Fr32 |
| EL071509 | Fr34 |
| EL071510 | Fr36 |
 Certifications 
---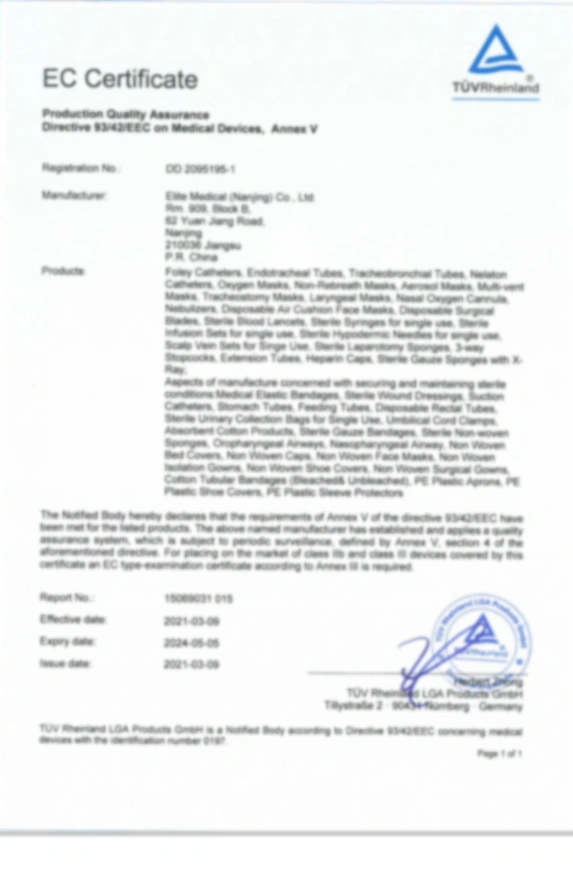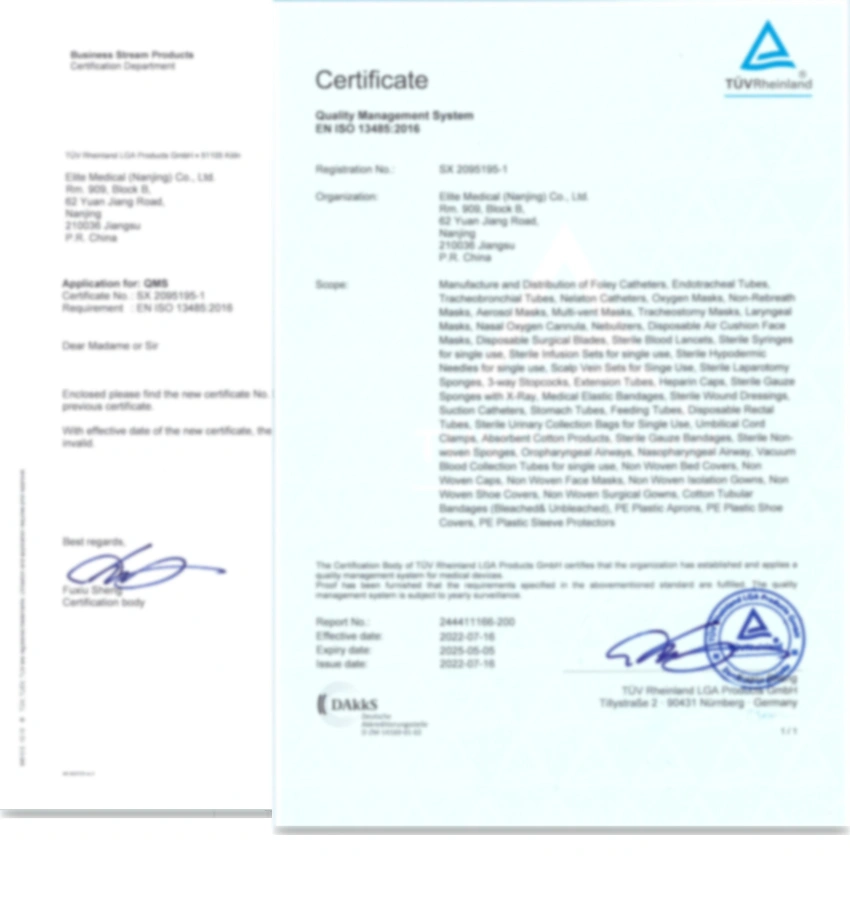 ​​​​​​