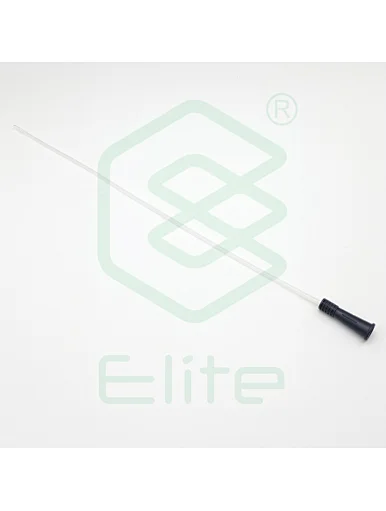 Nelaton Tube Disposable Nelaton Urine Catheter Sterile Medical Grade PVC
- Medical Grade PVC

- Size: 6Fr - 22Fr

- Sterilization: EO sterilization

- Shelf time: 5 years.
---
The nelaton urine catheter is designed for short term bladder catheterization.
 Features 
---
- Frosted surface easy insertion.

- Appropriate degree of hardness provides.

- kink resistance.

- Two lateral eyes with smooth edges.

- Color coded connector.

- Length: man: 40cm, woman: 20cm.

- Tip:  Closed Tip.
 Cautions 
---
1. Sterile if package is unopened or undamaged.

2. Single use only.
 Package 
---
- Individual pack
 Specification 
---
| | |
| --- | --- |
| REF | SIZE |
| EL071401 | Fr6 |
| EL071402 | Fr8 |
| EL071403 | Fr10 |
| EL071404 | Fr12 |
| EL071405 | Fr14 |
| EL071406 | Fr16 |
| EL071407 | Fr18 |
| EL071408 | Fr20 |
| EL071409 | Fr22 |
 Certifications 
---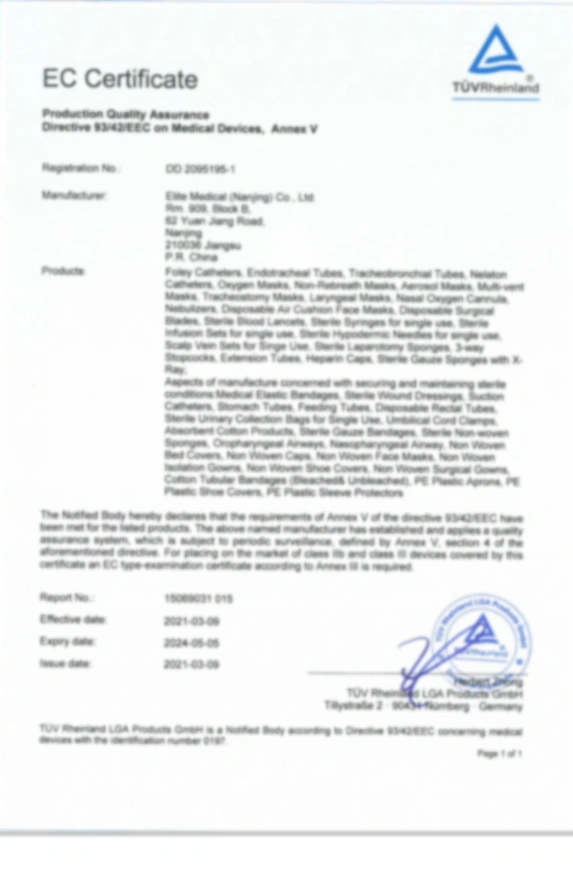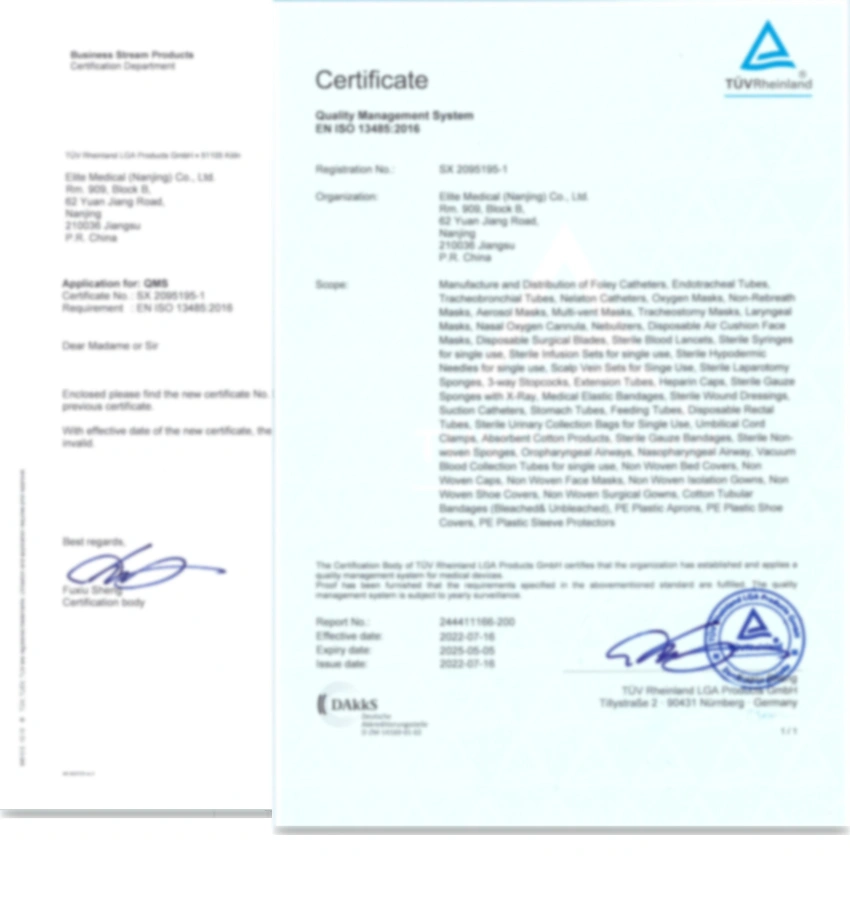 ​​​​​​