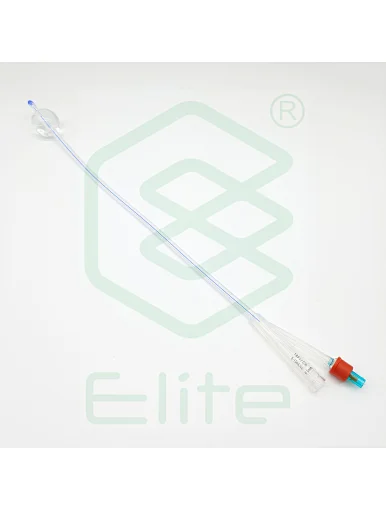 2-Way Silicone Foley Catheter Uretheral Disposable Sterile Medical Grade Silicone
- 100% silicone.

- 6-10 Fr length: Pediatric, 270mm.

- 1​​2-26 Fr length: Adult, 400mm

- Sterilization: EO sterilization

- Shelf time: 5 years
---
2-way Silicone Foley Catheters are suitable for pediatric and adult catheterization. Smooth tip, two oval eyes and funnel end. 
 Features 
---
- 100% Made of silicone.

- Sterilized by EO.

- Generously lubricate tip and shaft of the catheter.

- Carefully insert catheter tip into the bladder(normallyindicated by urine flow),and then a further 3cm toensure balloon is also inside it.

- Using a syringe without needle, inflate balloon with steriledistilled water or physiological saline.Recommended volumeto use is marked on funnel of catheter.

- For deflation,cut off the inflation funnel above the valve,or usinga syringe without needle push into valve to facilitate drainage.
 Cautions 
---
1. Sterile if package is unopened or undamaged.

2. Single use only.
3. Don not use ointments or lubricants having a petroleum base. They will damage the catheter and cause the ballon to burst.
 Package 
---
- Individual pack  
 Specification 
---
| | |
| --- | --- |
| REF | SIZE |
| EL070401 | Fr6 |
| EL070402 | Fr8 |
| EL070403 | Fr10 |
| EL070404 | Fr12 |
| EL070405 | Fr14 |
| EL070406 | Fr16 |
| EL070407 | Fr18 |
| EL070408 | Fr20 |
| EL070409 | Fr22 |
| EL070410 | Fr24 |
| EL070411 | Fr26 |
| EL070412 | Fr28 |
 Certifications 
---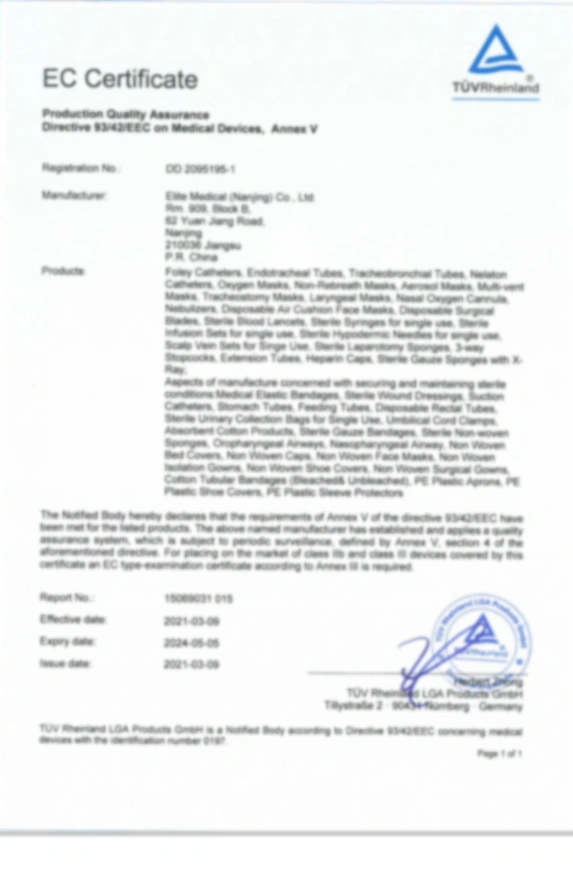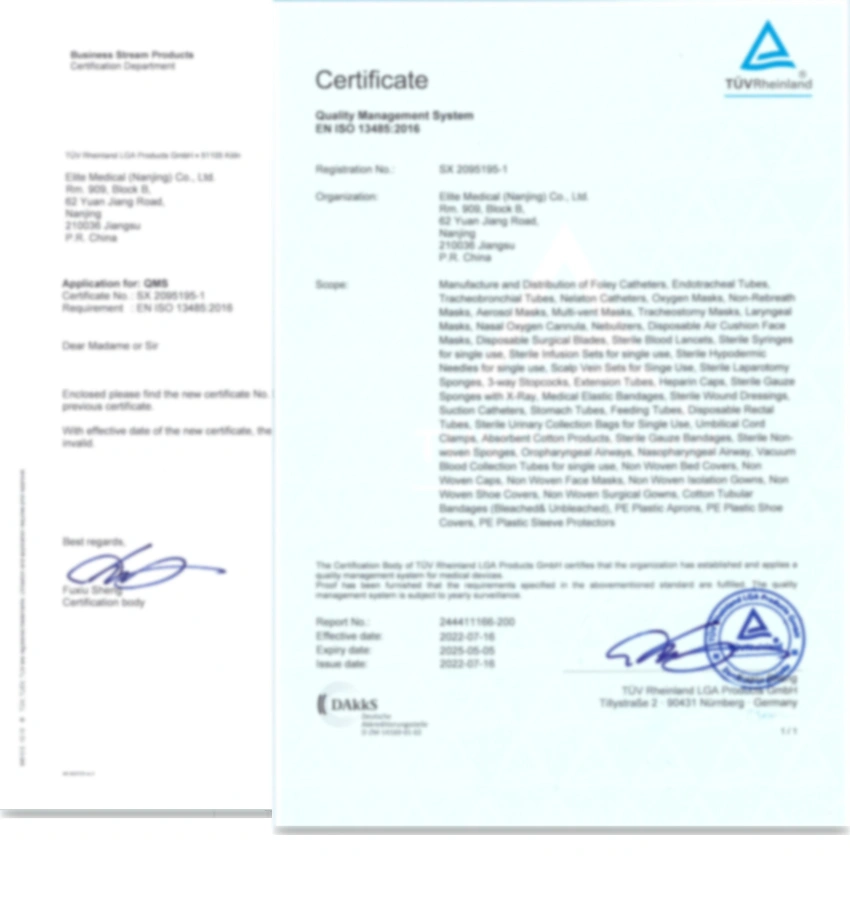 ​​​​​​