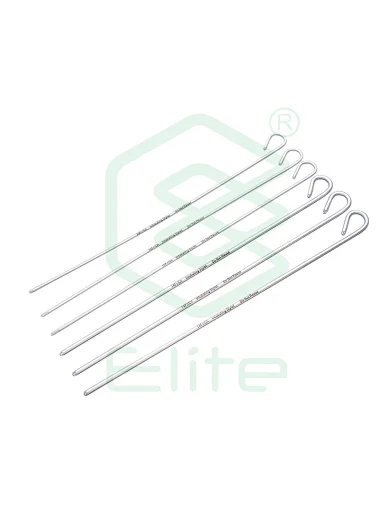 Intubating Stylet With Malleable Aluminium Rod And Soft Rounded Tip
- Medical grade material

- Size: 6Fr, 10Fr, 12Fr, 14Fr

- EO sterile

- Shelf-time: 5 years
---
The Intubation Stylet is used as an aid to facilitate insertion of the Endotracheal Tube. 
 Features 
---
- Soft rounded tip for minimizing patient trauma duringintubation.

- Flexible use for assistance of intubation.
- Single use so reduces risks of cross infection.

- Malleable aluminum rod with a smooth plastic sleeve which allows the stylet to be inserted easily.
 Cautions 
---
1. Care should be taken not to abrade the plastic sheath on the edges of the 15 mm connector during the insertion and removal of the stylet.

2. This device must not be cutted to length by the user.

3. Extension of the stylet tip beyond the distal tip of the tracheal tube could result in tissue trauma.
 Package 
---
- Individual pack
---
| | | |
| --- | --- | --- |
| REF | Size | Appliable ETT |
| EL060501 | Fr6 | 2.5-4.5mm |
| EL060502 | Fr10 | 4.0-6.0mm |
| EL060503 | Fr12 | 5.5-6.5mm |
| EL060504 | Fr14 | 5.5-10.0mm |
 Certifications 
---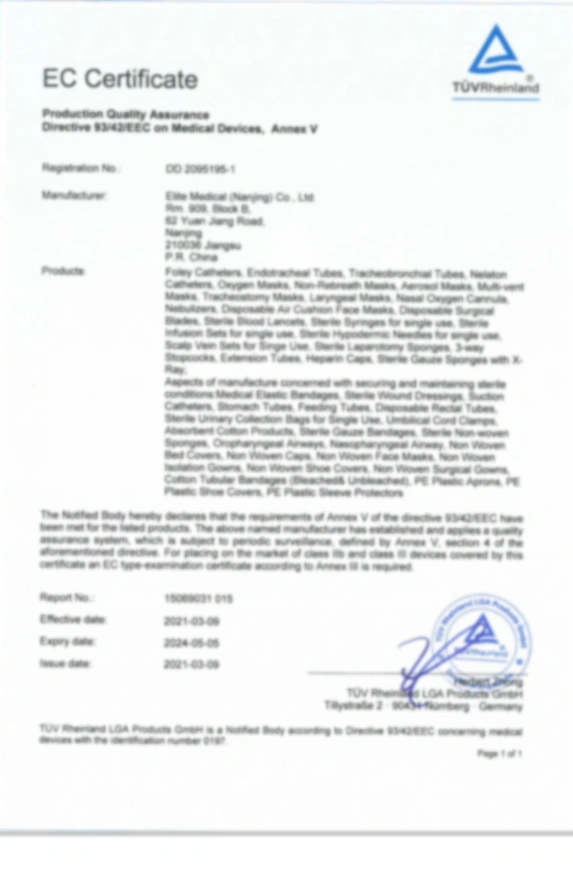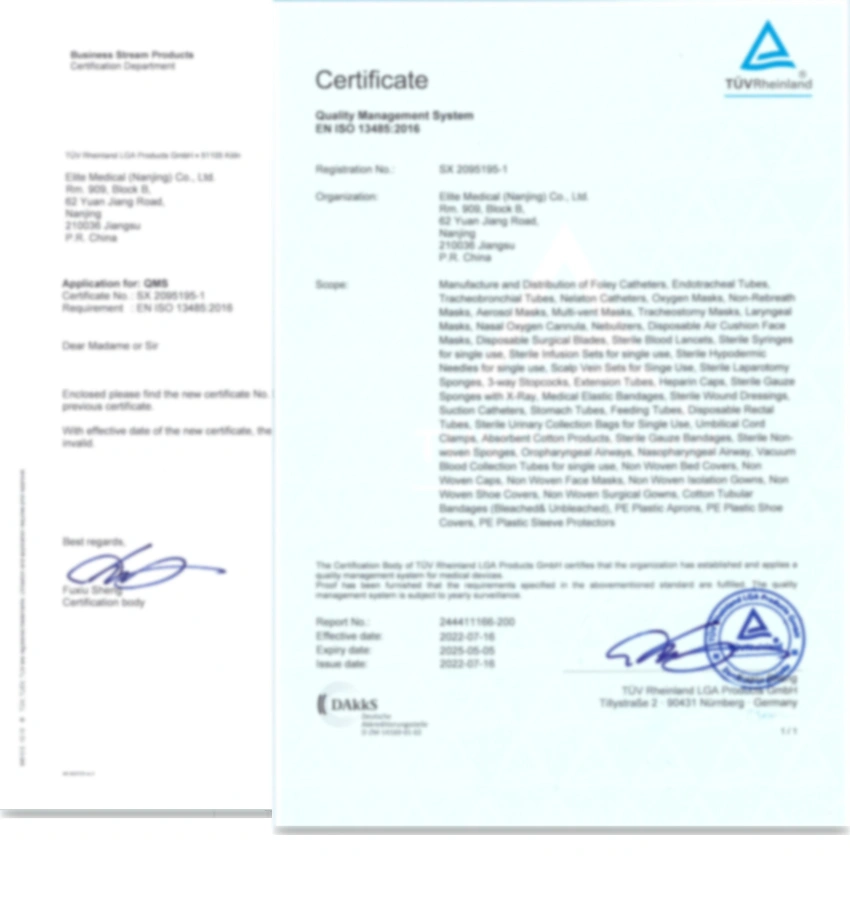 ​​​​ 
 ​​