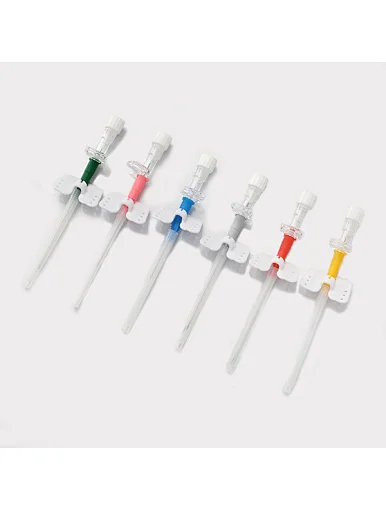 I.V. Catheter I.V. Cannula With Wings Injection Intravenous Medical Disposable Needle
- Medical grade PVC.

- Size:14G, 16G, 18G, 20G, 22G, 24G.

- EO sterile.

- Shelf-time: 5 years.
---
The short flexible and kink-resistant catheter is introduced into a blood vessel over a hollow introducer needle. 

IV cannulas with wings only are fitted with flexible wings for easy and proper fixation. 
 Features 
---
- Back cut needle bevel for easier, less traumatic insertion.

- Flexible wings and Highly transparent flashback chamber.
 Cautions 
---
1. Do not use it if package is open or damaged.

2. Discard after single use.
 Package 
---
 - Individual pack.
---
| | |
| --- | --- |
| REF | Material/Size(mm) |
| EL08070301 | Stainless steel/14G |
| EL08070302 | Stainless steel/16G |
| EL08070303 | Stainless steel/18G |
| EL08070304 | Stainless steel/20G |
| EL08070305 | Stainless steel/22G |
| EL08070306 | Stainless steel/24G |
---