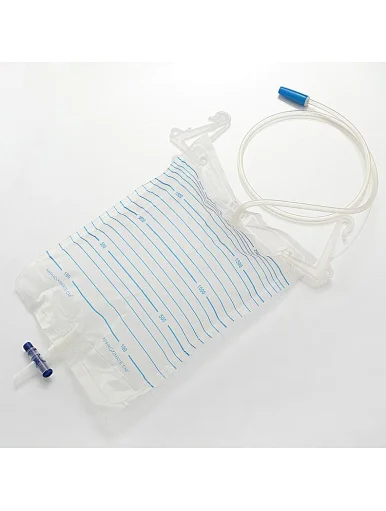 Disposable Urine Bag With Cross Valve T Valve Medical Grade PVC
- Medical grade PVC, non-toxic.

- T Valve (Cross Valve).

- Sterile EO or Non-sterile.

- Shelf time: 5 years.
---
Urine Drainage Bag with T Valve (also know as Cross Valve), is used for draining accumulated urine and is especially suitable for the disabled,

paralyzed and bedrid patients.  Mainly for persons who are incontinent of urine, can not urinate in the normal way, or need to have the bladder flow continually.
 Features 
---
- Frosted and transparent surface.

- Easy to read scale for quick determination of urine volume.

- Anti-Reflux Valve to prevent the back flow of urine.

- Every piece 100% inspected to guarantee no leakage.
 Cautions 
---
1. For single use only.

2. Do not use it if package is damaged.

3. Store under shady, cool, dry, ventilated and clean conditions.
 Package 
---
- 
Individual pack
 Specification 
---
| | |
| --- | --- |
| REF | Size |
| EL07170201 | 1000ml |
| EL07170202 | 1500ml |
| EL07170203 | 2000ml |
 Certifications 
---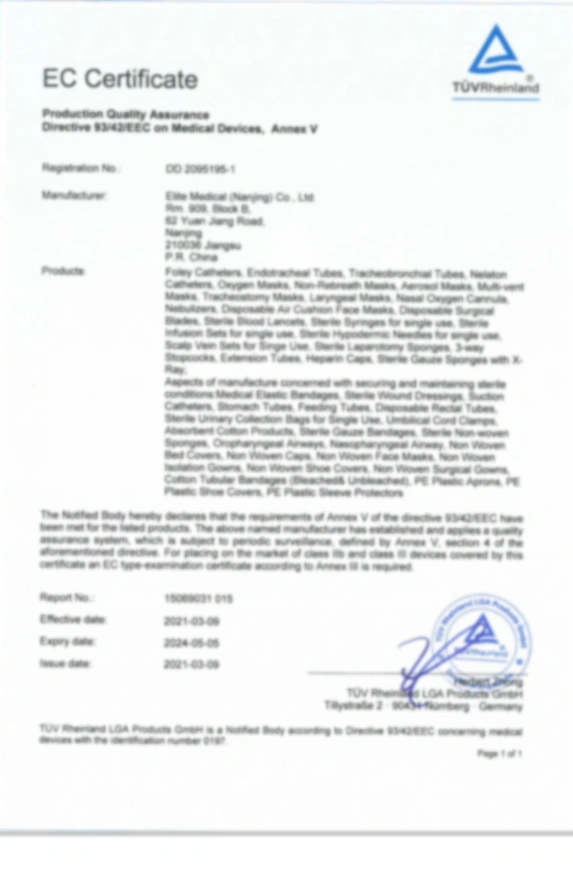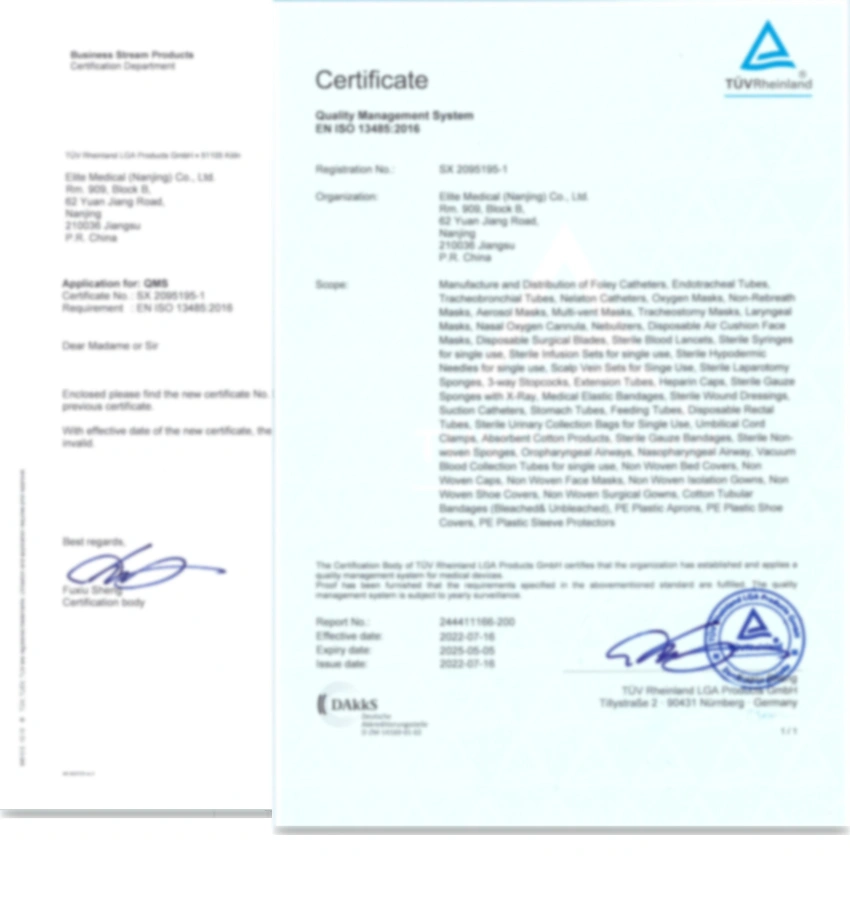 ​​​​​​