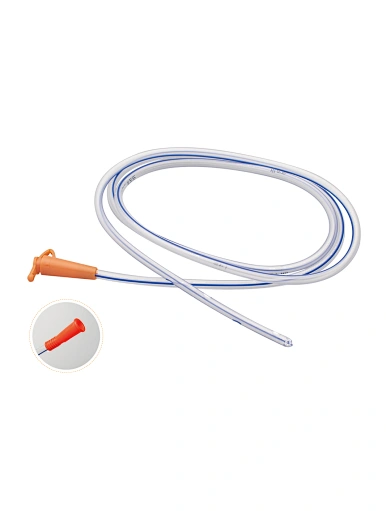 PVC Stomach Tube Suck Out Stomach Fluid For Testing Disposable Medical Grade PVC
- Medical grade PVC

- Length: 125cm

- EO sterile

- Shelf-time: 5 years
---
Stomach tube is a flexible tube used for introducing food, medication, or other material directly into the stomach.

It can be passed into the stomach by way of either the nose or the mouth.
 Features 
---
- Color coded connector for easy identification of size.
- Available with cap-con and funnel connector.
- Available in different lengths.
- Closed distal end with 4 
side holes, open distal 
end is available.
- Radiopaque line
provided throughout the
length of tube.
 Cautions 
---
1. Single use only.

2. Sterile if package is unopened and undamaged.

3. Store in a cool, dry place.
 Package 
---
- Individual pack                                                                                                                                                                              
---
| | |
| --- | --- |
| REF | Size |
| EL07120101 | Fr6 |
| EL07120102 | Fr8 |
| EL07120103 | Fr10 |
| EL07120104 | Fr12 |
| EL07120105 | Fr14 |
| EL07120106 | Fr16 |
| EL07120107 | Fr18 |
| EL07120108 | Fr20 |
 Certifications 
---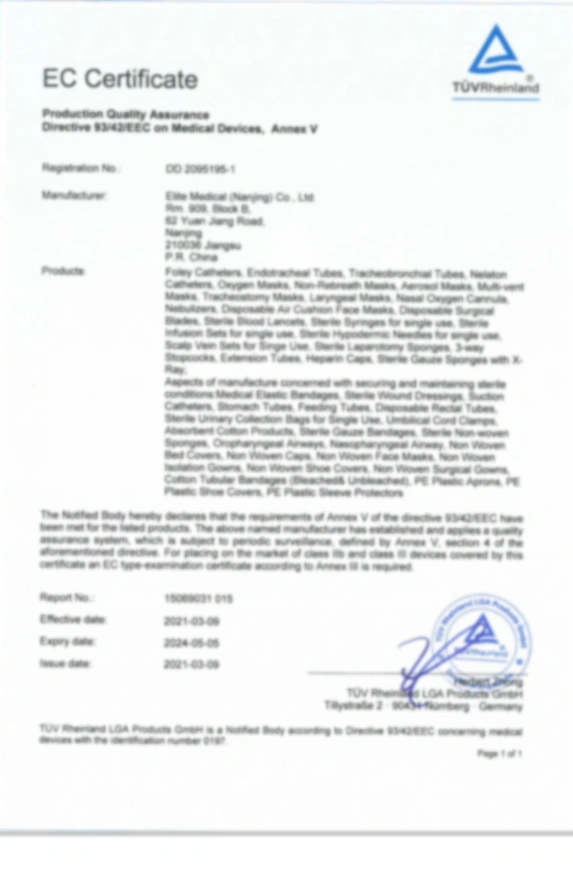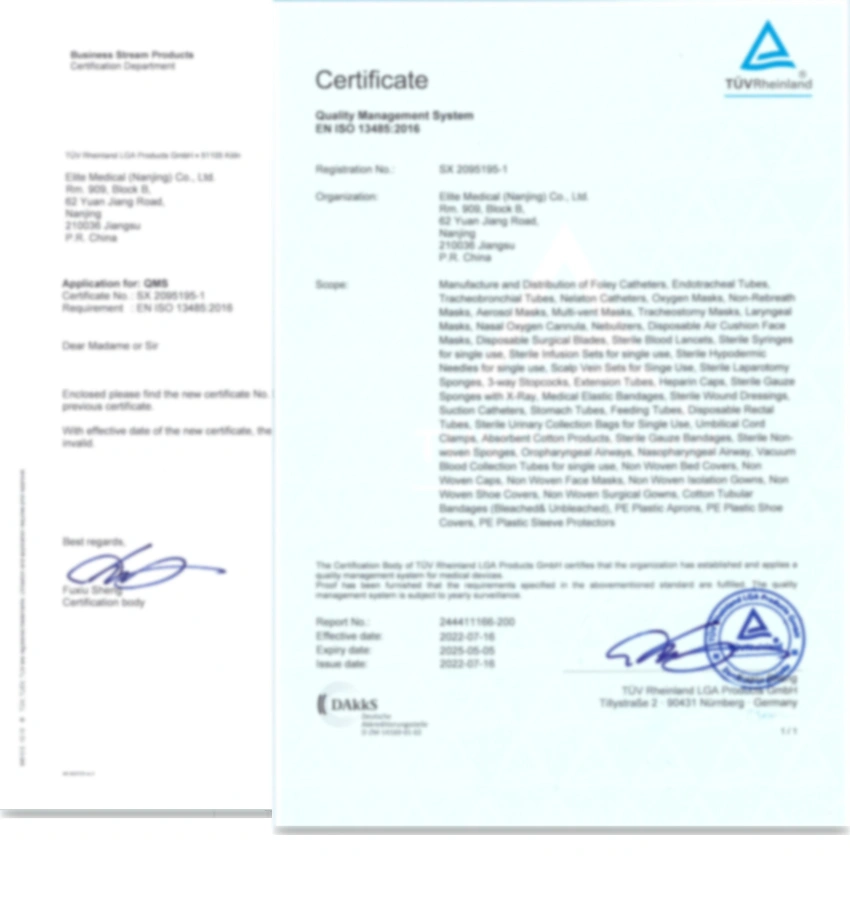 ​​​​​​