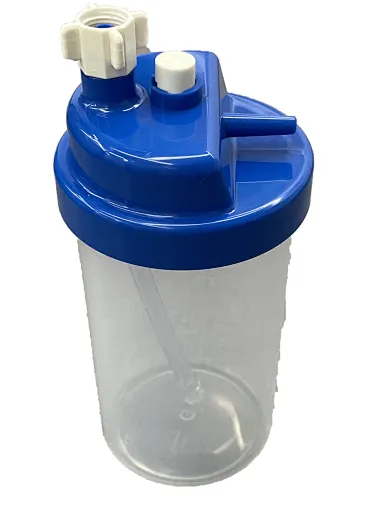 Humidification Bottle Humidifier Bottle With Screw Connection Safety Valve Adjust Oxygen Flow 500ml/250ml
- Cap: ABS; Bottle: PP

- Volume: 250ml/500ml

- Shelf time: 5 years
---
The humidifier bottle should be used in conjunction witn oxygen flow meter and filled with distilled water in the humidifying cup. Keep oxygen moist for use by hypoxia patients.
 Feature 
---
- Efficient humidification function.

- Design of automatic pressure relief alarm system for pressure overload.

- Pressure safety valve with/4PSI/6PSI for customer selection.

- Standard DISS threaded connect to flowmeter.

- With standard oxygen mask connector.

- Colors can be customized.

- DEPH free, latex free.
 Cautions 
---
1. Don't use tap water please put distilled water in it.

2. Change/thoroughly wash/scrub out the bottle weekly.

3. Check the O2 flow rate is exact.
 Package 
---
- Individual pack  
 Specification 
---
| | |
| --- | --- |
| REF | Size |
| EL063804 | 250ml |
| EL063805 | 500ml |
 Certifications 
---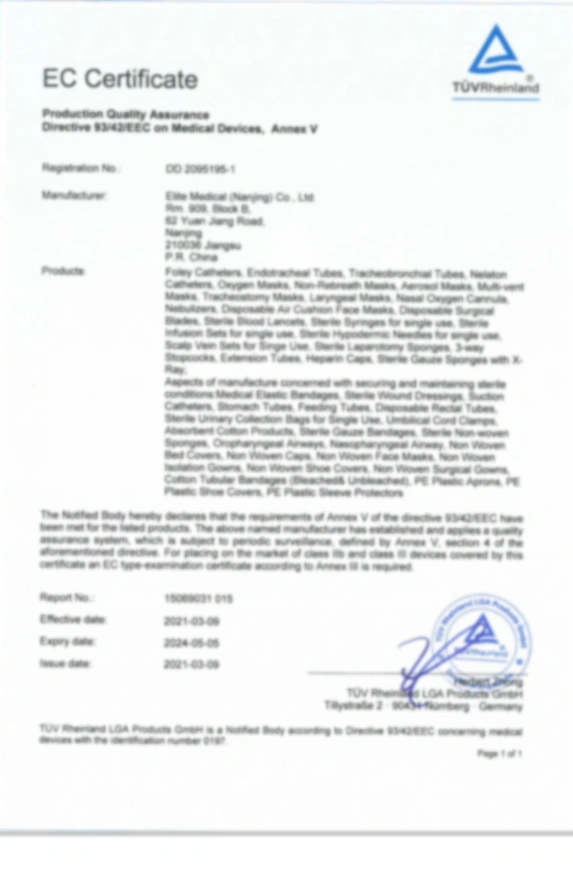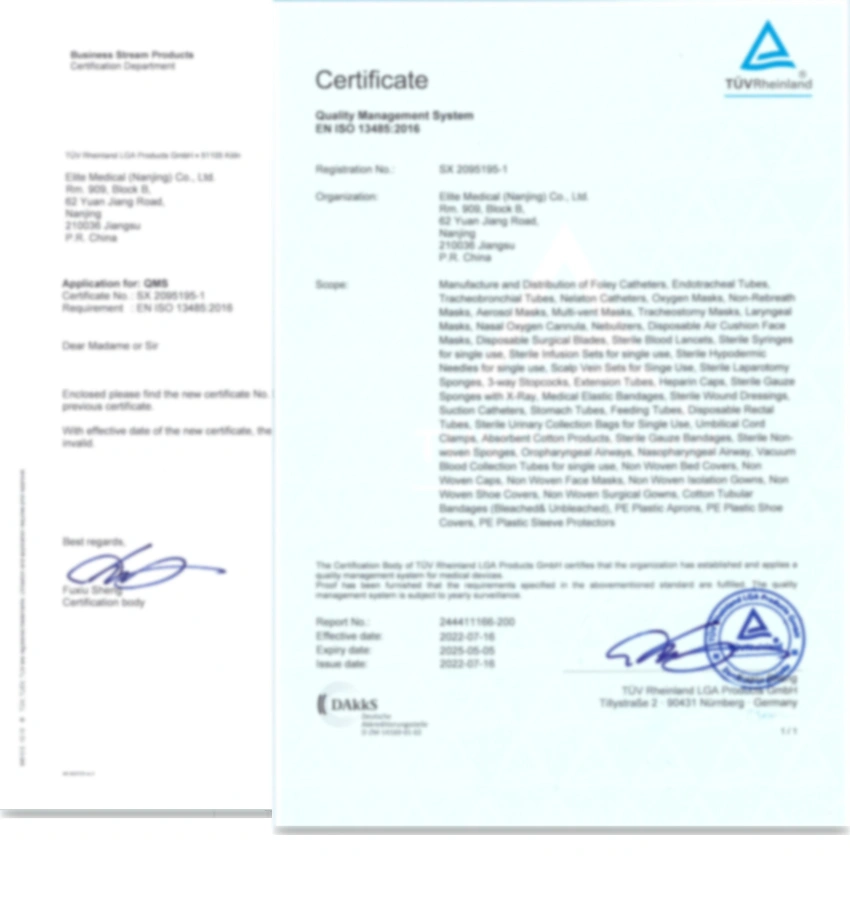 ​​​​​​