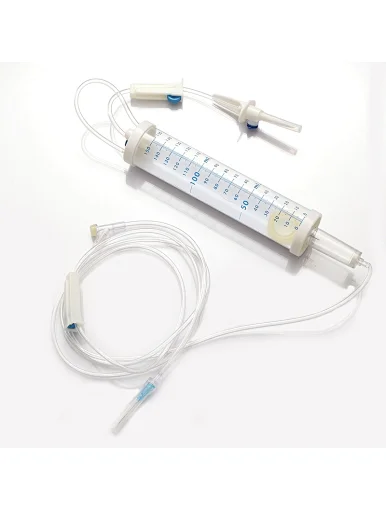 Burette Infusion Set With Needle And Flow Control Regulator Disposable Medical TPE For Child Pediatric Use
- Medical grade PVC, non-toxic.

- Sterile EO.

- Shelf time: 5 years.
---
Disposable burette set is a sterile, single use medical device, applied in venous transfusion in clinic.
 Features 
---
- The burettes are highly transparent, clear and accurate in graduation, and this makes more convenient operation when infusion.  

- Flexible, kink resistant and Non-distortion tubes.  

- Bottle stopper puncturing device is efficient and sharp.

- Credible and agile flow regulator for better flow rate control.

- Sterilized by E.O gas,  non-toxic and pyrogen-free.

- Highly sharp needle points, light puncture force, less pain to patient.
 Cautions 
---
1. Sterile, Non-toxic, Non-pyrogenic.

2. For single use only.

3. Do not use it if package is damaged or open.

4. Store under shady, cool, dry, ventilated and clean condtions.
 Package 
---
- Individual pack  
 Specification 
---
| | |
| --- | --- |
| REF | Size |
| EL080201 | 100ml |
| EL080202 | 150ml |
 Certifications 
---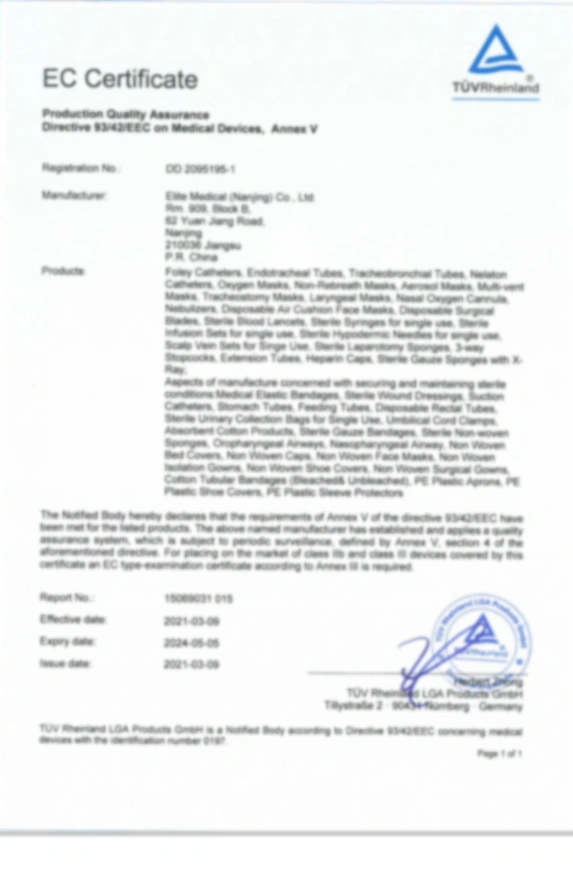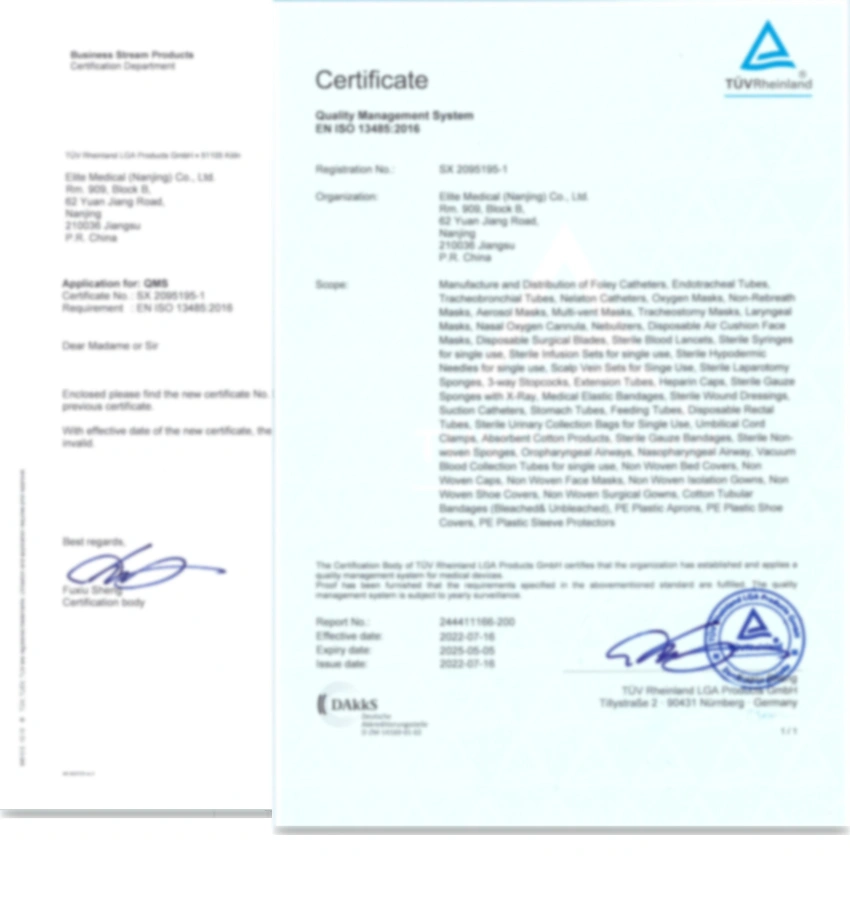 ​​​​​​