Disopsable Blood Transfusion Set With Blood Filter Needle Sterile Medical Grade PVC
- Medical grade PVC, non-toxic

- Sterile EO

- Shelf time: 5 years
---
Transfusion sets are used for intravascular, gravity-controlled transfusion of blood or blood components.
 Features 
---
- Soft and kink resistant medical grade PVC tubing.

- Highly sharp needle points, light puncture force, less pain to patients.

- Universal spike fits any kind of infusion bottles or bags.
 Cautions 
---
1. Sterile, Non-toxic, Non-pyrogenic.

2. For single use only.

3. Do not use it if package is damaged or open.

4. Store under shady, cool, dry, ventilated and clean conditions.
 Package 
---
- Individual pack 
 Specification 
---
| | |
| --- | --- |
| REF | Size |
| EL080301 | Adult |
| EL080302 | Child |
 Certifications 
---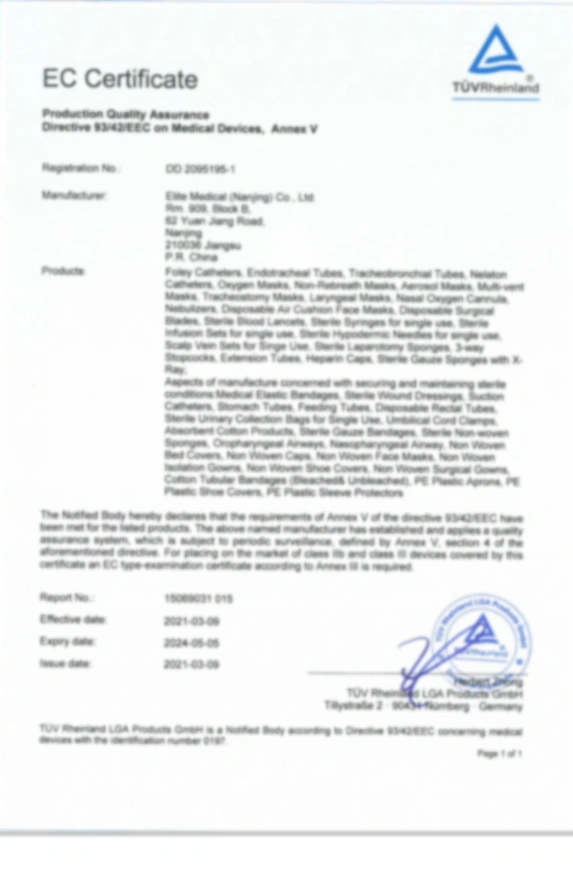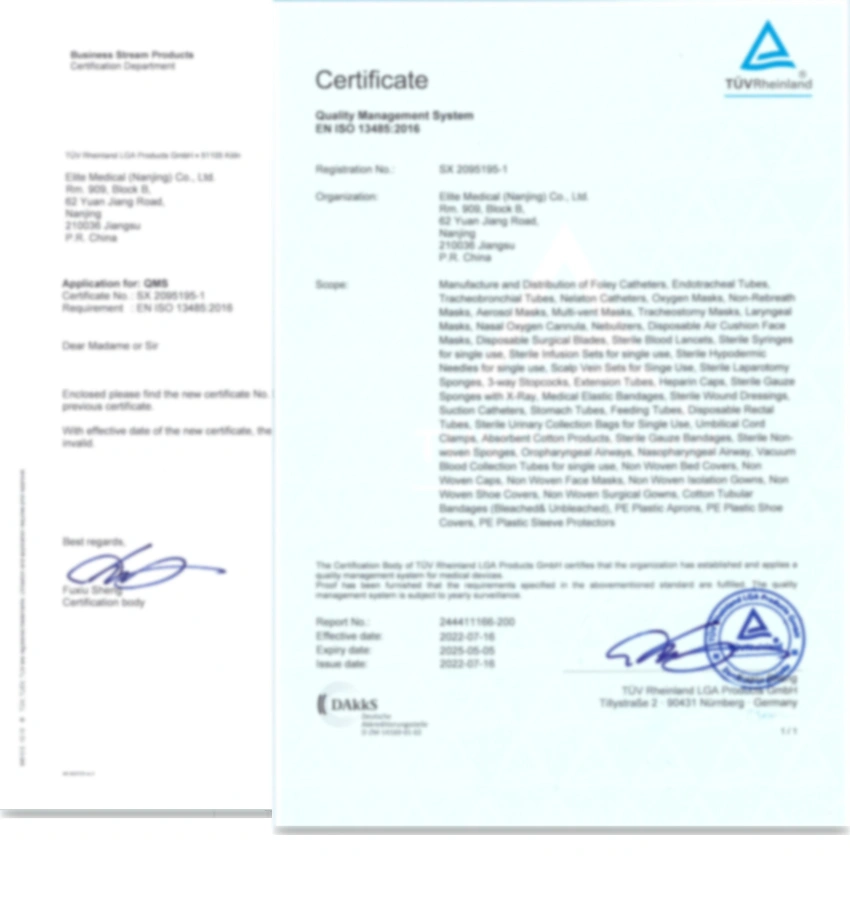 ​​​​​​