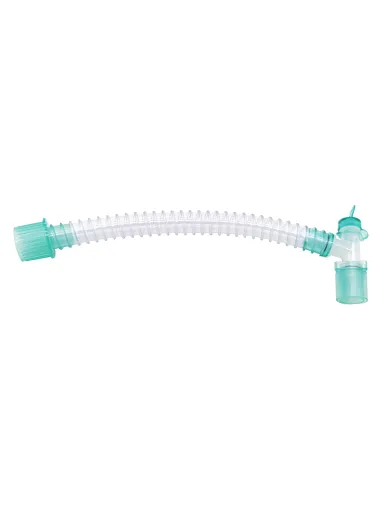 Catheter Mount Disposable Corrugated Breathing Circuit With Swivel Connector
- Medical grade material

- Size: 22F/15M or 15M

- Diameter of 15mm

- Length of 15cm
---
Connect the circuit end of this Catheter Mount to the Y connector of breathing circuit to extend the length. Connect the Patient end of this Catheter Mount

to anesthesia Mask, laryngeal mask airway, or endotracheal tube.
 Features 
---
- Disposable catheter mount with swivel connector.

- Suitable for use with anesthesia, breathing and resuscitator device.
 Cautions 
---
1. Do not reuse.

2. Do not store at extreme temperature of humidity.

3. Dispose of this product after use as per hospital.
 Package 
---
- Individual pack
 Specification 
---
REF

Specification

EL064001

φ

15mm, 15cm corrugated tubing with double swivel connector, 22F/15M connector

EL064002

φ

15mm, 15cm corrugated tubing with double swivel connector, 15M connector

EL064003

φ

15mm, 15cm smoothbore tubing with double swivel connector, 22F/15M connector

EL064004

φ

15mm, 15cm smoothbore tubing with double swivel connector, 15M connector

EL064005

φ

15mm, 15cm expandable tubing with double swivel connector, 22F/15M connector

EL064006

φ

15mm, 15cm expandable tubing with double swivel connector, 15M connector
 Certifications 
---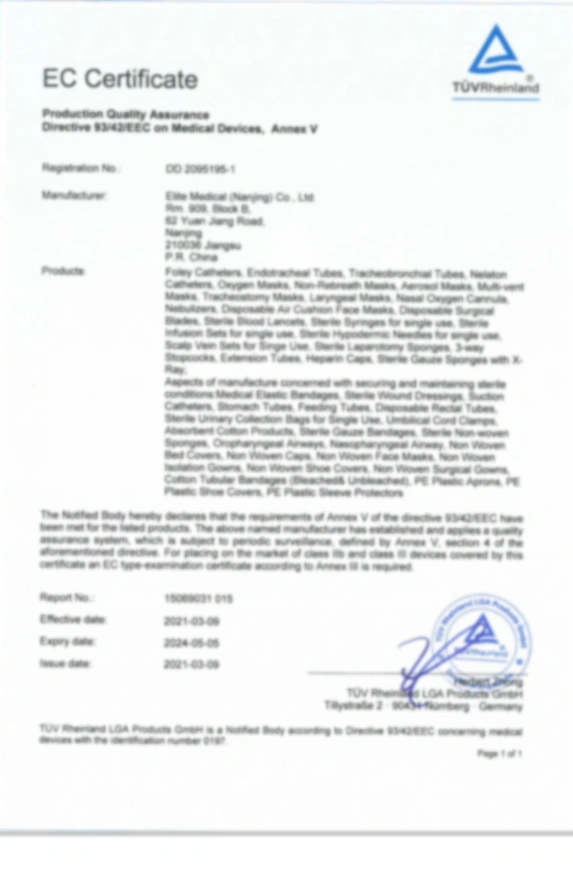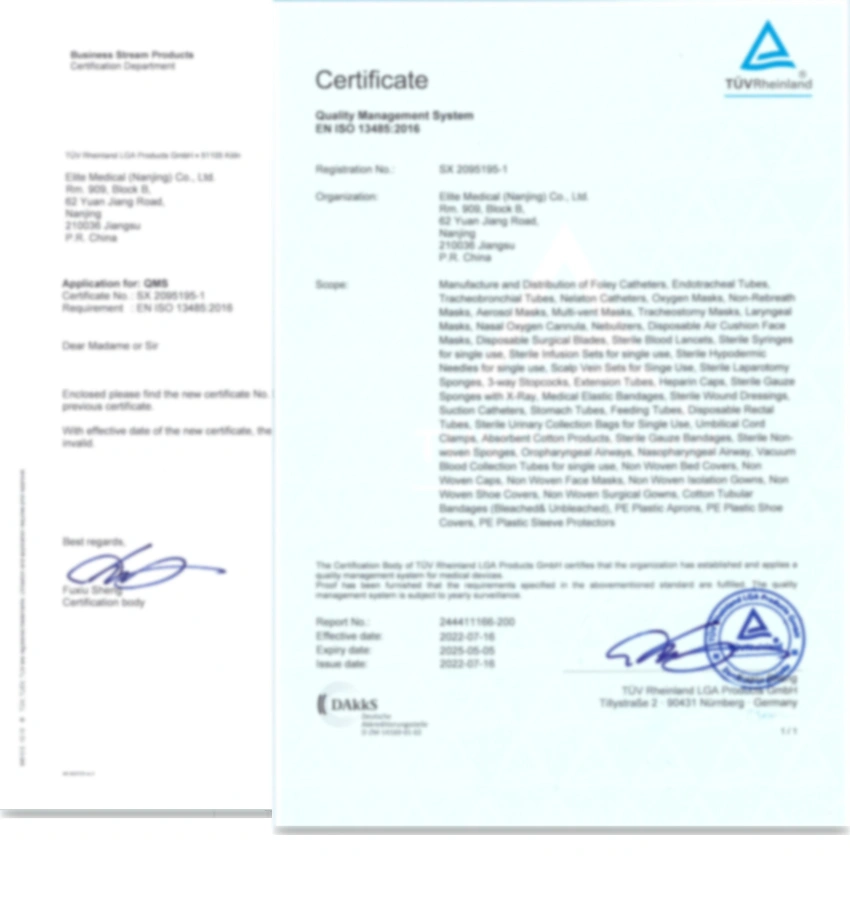 ​​​​​​