3-Way Silicone Foley Catheter Uretheral Disposable Sterile Medical Grade Silicone
- 100% silicone

- Size: 16Fr - 26Fr

- Sterilization: EO sterilization

- Shelf time: 5 years.
---
3-way Silicone Foley Catheters are suitable for adult catheterization. Smooth tip, two oval eyes and funnel end. 
 Features 
---
- 100% Made of silicone.

- Generously lubricate tip and shaft of the catheter.

- Carefully insert catheter tip into the bladder(normally indicated by urine flow), and then a further 3cm to ensure balloon is also inside it.

- Using a syringe without needle, inflate balloon with sterile distilled water or physiological saline. Recommended volume to use is marked on funnel of catheter.

- For deflation, cut off the inflation funnel above the valve, or using a syringe without needle push into valve to facilitate drainage.
 Cautions 
---
1. Don not use ointments or lubricants having a petroleum base. They will damage the catheter and cause the balloon to burst.
2. For single use only.

3. Sterile if package is unopened and undamaged.

4. The size and balloon capacity is marked on outer unit pack and funnel of catheter.
 Package 
---
- Individual pack.                                                                                                                                                                                                  
 Specification 
---
| | |
| --- | --- |
| REF | SIZE |
| EL070501 | Fr16 |
| EL070502 | Fr18 |
| EL070503 | Fr20 |
| EL070504 | Fr22 |
| EL070505 | Fr24 |
| EL070506 | Fr26 |
 Certifications 
---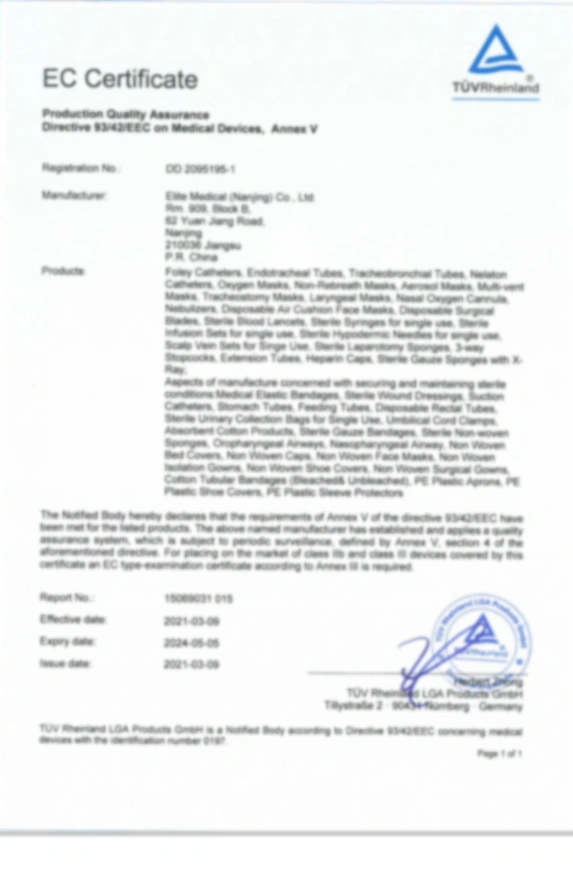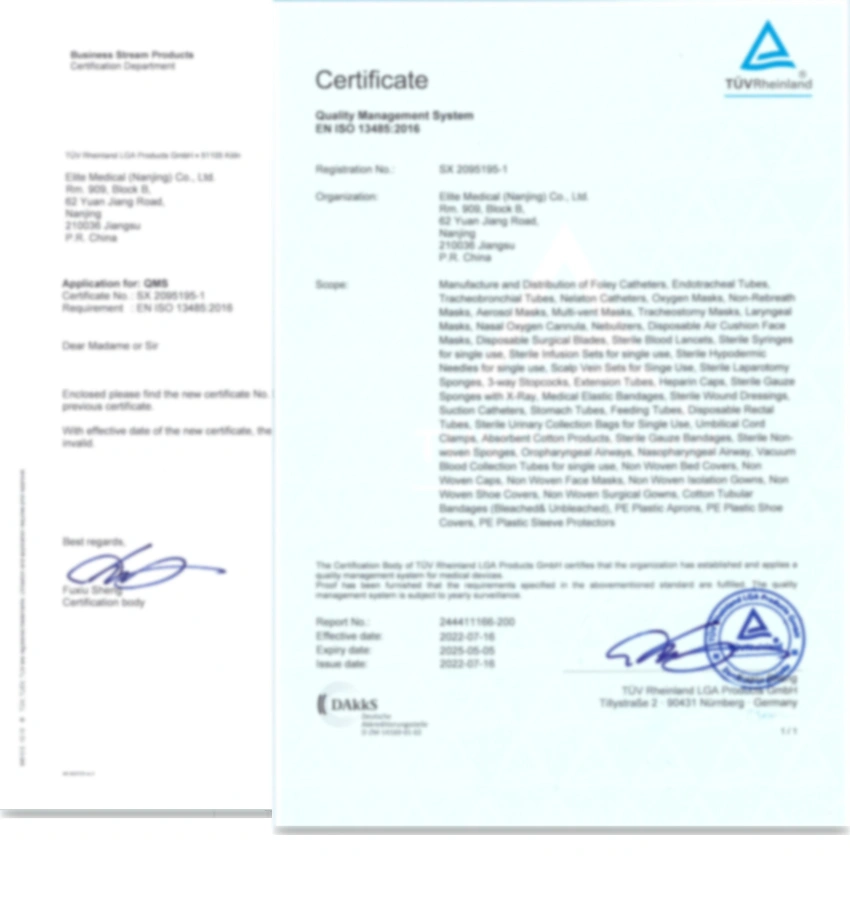 ​​​​​​