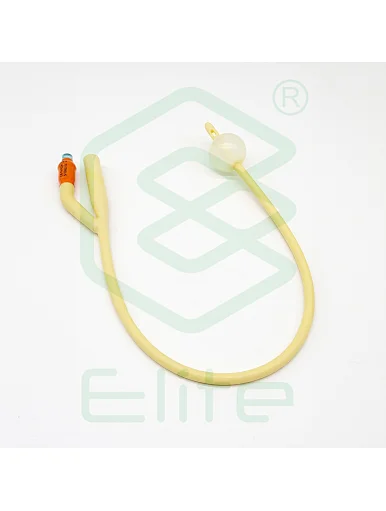 2-Way Latex Foley Catheter Silicone Coated Sterile Disposable Medical Grade Latex
- Medical grade silicone

- Size: Fr6-Fr28

- EO sterile.

- Shelf-time: 5 years.
---
Designed for superior performance, this Foley catheter offers greater comfort and is ideal for patient care in hospitals and long term care facilities.

It has a symmetrical balloon for added reliability and proper placement in the bladder. Large smooth drainage eyes for maximum comfort and drainage.
 Features 
---
- Coated by silicone for better biocompatibility.

- Available with soft rubber valve & hard plastic valve.

- sterilized by Ethylene oxide(EO Gas).

- Cylindrical and central positioned balloon.
 Cautions 
---
1. Single use only.

2. Sterile if package is unopened or undamaged.

3. Do not use ointments or lubricants having a petroleum base.They will damage the catheter andcause the balloon to burst.
 Package 
---
- Individual pack

- ctn of 500pcs 
---
| | |
| --- | --- |
| REF | Size |
| EL070201 | Fr6 |
| EL070202 | Fr8 |
| EL070203 | Fr10 |
| EL070204 | Fr12 |
| EL070205 | Fr14 |
| EL070206 | Fr16 |
| EL070207 | Fr18 |
| EL070208 | Fr20 |
| EL070209 | Fr22 |
| EL070210 | Fr24 |
| EL070211 | Fr26 |
| EL070212 | Fr28 |
 Certifications 
---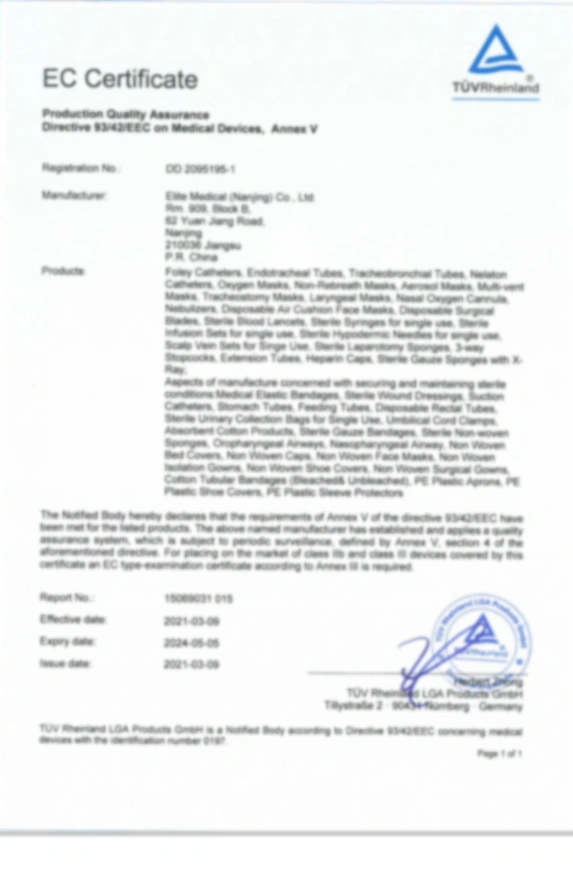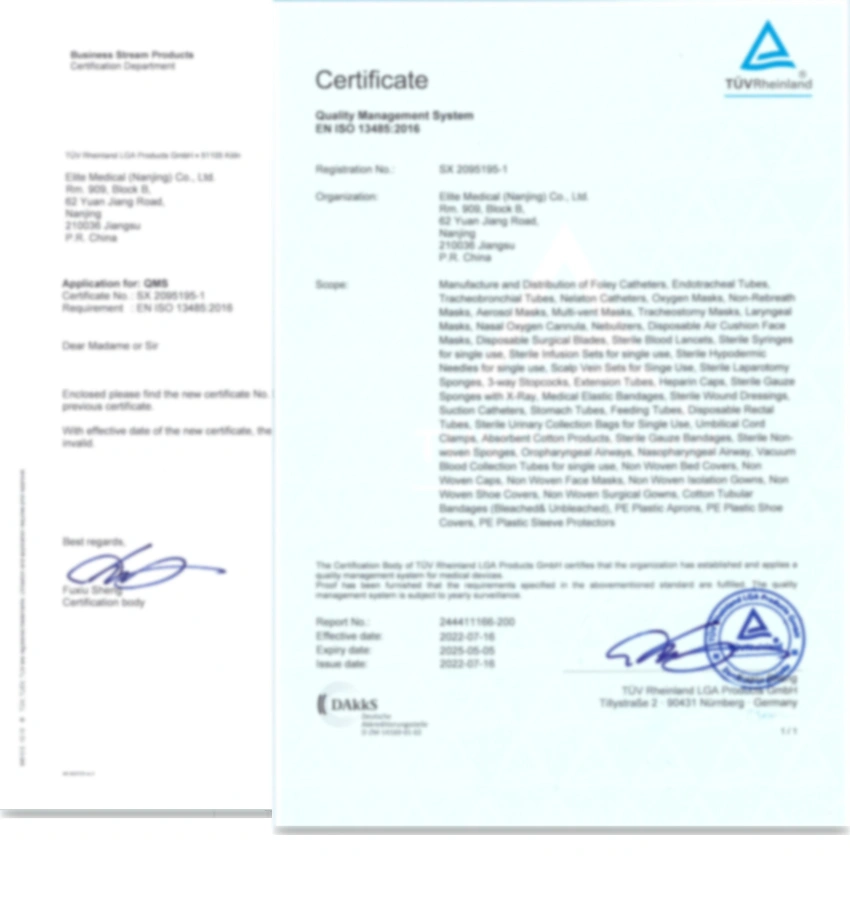 ​​​​​​  
 ​