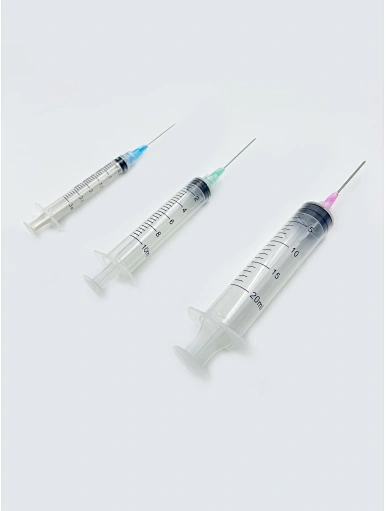 Medical Disposable Injection Syringe With Needle PP Luer Slip Or Luer Lock Sterile EO
- PP+ Stainless Steel, non-toxic

- Sterile EO

- Shelf time: 5 years
---
This product is suitable for pumping liquid or injecting liquid.  a small syringe used with a hollow needle for injection of material into or beneath the skin.
 Features 
---
- Transparent barrel is easy to observe.

- Good ink has excellent adhesion.

- Luer lock at the end of the barrel, which avoid plunger pulling off.​​​​​​
 Cautions 
---
1. Sterile, Non-toxic, Non-pyrogenic.

2. For single use only.

3. Do not use it if package is damaged or open.

4. Store under shady, cool, dry, ventilated and clean conditions.
 Package 
---
- Individual pack.
 Specification 
---
| | |
| --- | --- |
| REF | Size |
| EL080401 | 1ml |
| EL080402 | 2ml |
| EL080403 | 3ml |
| EL080404 | 5ml |
| EL080405 | 10ml |
| EL080406 | 20ml |
| EL080407 | 30ml |
| EL080408 | 50ml |
| EL080409 | 60ml |
 Certifications 
---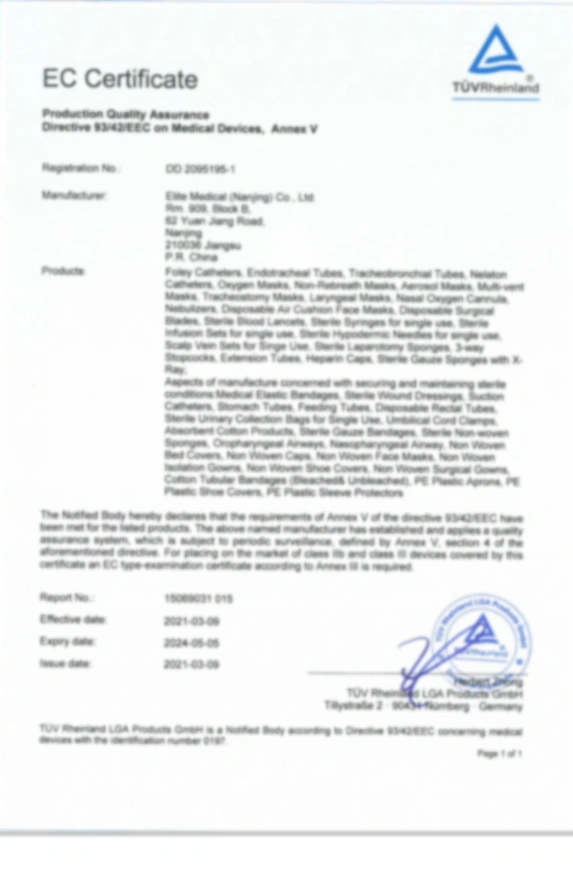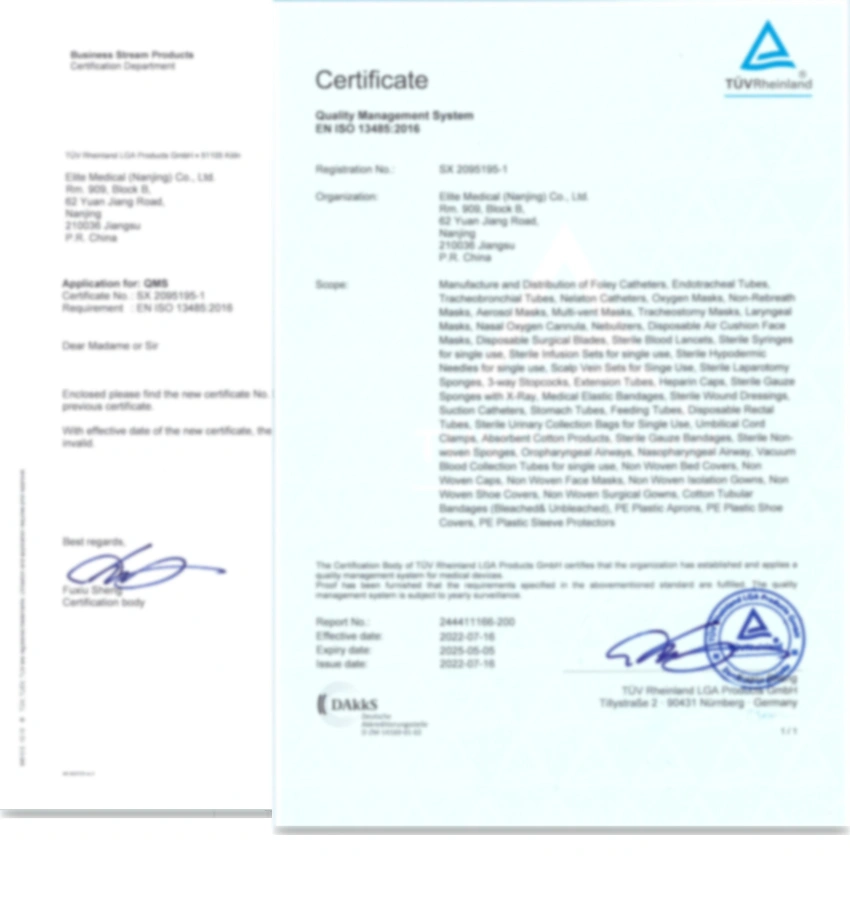 ​​​​​​