Pediatric Urine Colletor Disposable Urine Collection Bag Medical Grade PVC For Child Use
- Medical grade PVC, non-toxic

- For pediatric use

- Sterile EO

- Shelf time: 5 years
---
Pediatric Urine Collecting Bag, also known as Pediatric Urine Collector, is intended for collection of uncontaminated urine samples from a little child.

It solves the problems with bacterial contamination when collecting urine samples facilitates little child urine collection need to make the collection process easier

and caregivers alike.
 Features 
---
- Easy-to-read bag scale, adequate for diuresis measurements.

- Additional sealing made of anti-allergic foam assures comfort.

- Self-adhesive part of the bag coated with anti-allergic, high-quality adhesive.

- Bacteria-proof and liquid tight ventilation bag.
 Cautions 
---
1. For single use only.

2. Do not use it if package is damaged or open.

3. Store under shady, cool, dry, ventilated and clean conditions.
 Package 
---
- Individual pack
 Specification 
---
| | |
| --- | --- |
| REF | Size |
| EL072001 | 100ml |
| EL072002 | 200ml |
 Certifications 
---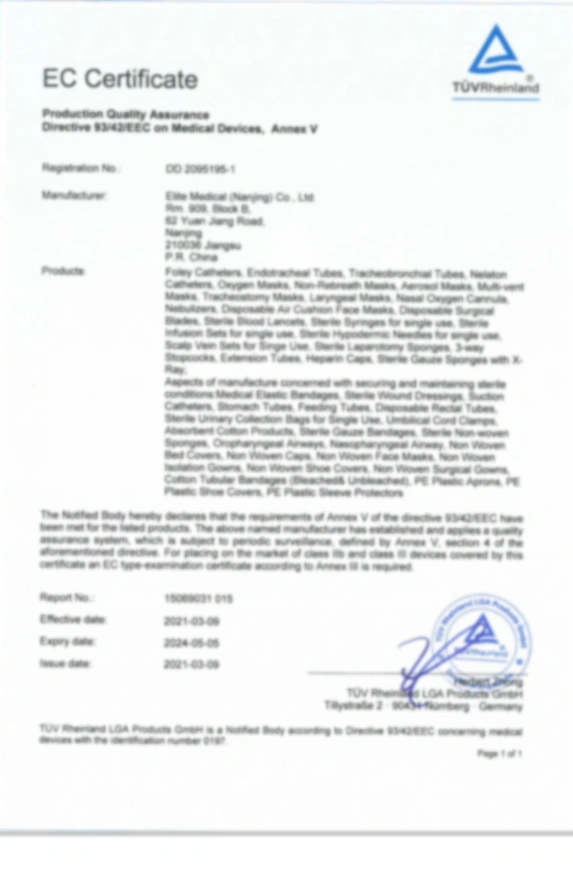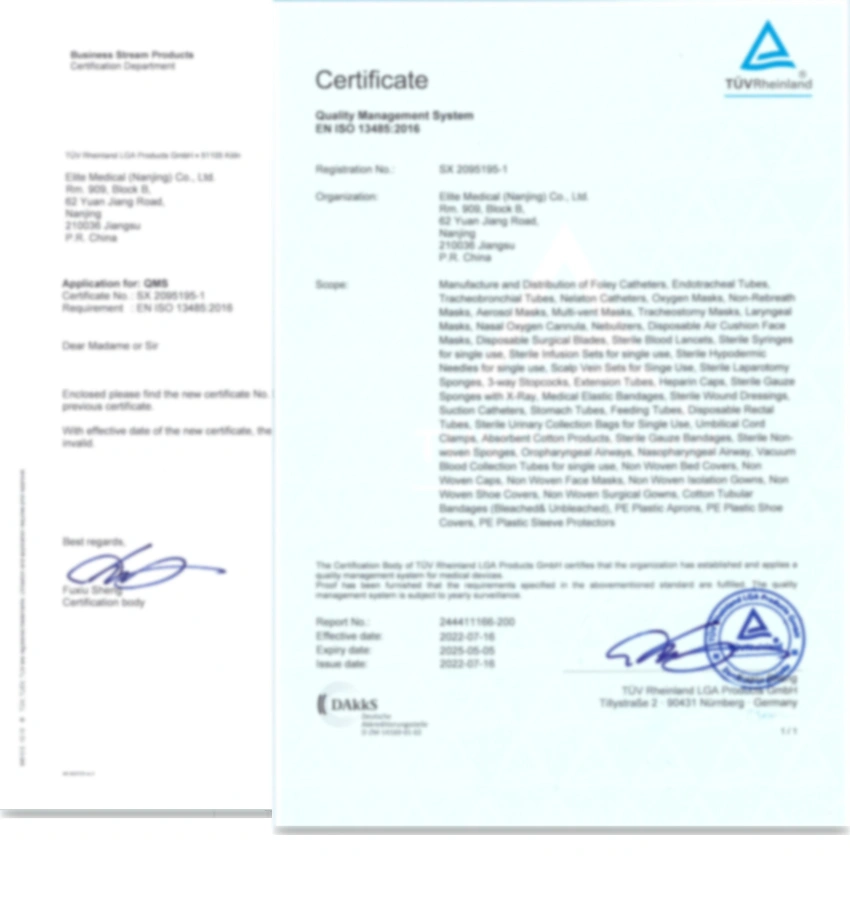 ​​​​​​